Mesto:
Beograd
Senioritet:
Junior
Datum postavljanja:
12.07.2016.
Rok:
27.07.2016.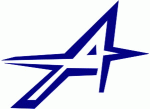 Fincore Ltd is a leading expert in real-time transaction and information management systems. We specialize in cloud-based enterprise applications and we enable large and complex organizations to make good, consistent decisions by helping them interrogate complex data sets and control their mission critical business processes.
Astria doo, Belgrade, Serbia based member of the Fincore Group, is currently looking to hire:
Junior JavaScript Developer
Location: Belgrade
Your Qualifications:
University or equivalent education
Good knowledge of JavaScript, HTML and CSS
Good knowledge of one of the following backend languages - PHP, C#
Good knowledge of web services
Valid experience with any Object Oriented Language is a plus
Experience in modern client-side web frameworks is a plus (AngularJS, Bootstrap, MVC)
Personal/Interpersonal skills:
Ability to quickly learn about new technologies and complex systems
Passion for learning, growing professionally and technically
Good verbal and written communication skills in English
Strong interpersonal and communication skills
Good analytical skills
Proactive attitude toward problems
Compliance with company standards, policies and processes
Strong working ethic
We offer:
Ambitious long–term projects
Positions with permanent status
Attractive remuneration and social insurance on full salary
Certifications and training
International travel
Stable environment well set to enable your professional growth and progress in friendly and supportive working environment
Great multinational team with experienced and helpful colleagues
To apply please submit a CV and cover letter in English.
Only the shortlisted candidates will be contacted.
Deadline for applications: 27.07.2016.