Mesto:
Beograd
Senioritet:
Junior
Datum postavljanja:
24.04.2019.
Rok:
09.05.2019.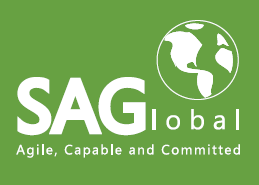 SAGlobal provides Microsoft Dynamics implementation services and industry-specific solutions to customers in over 76 countries worldwide. Delivered through our 600 employees spread across 6 continents, 20 countries and 26 offices. We're one of the leading global Microsoft partners and every day we help over 175.000 Dynamics users worldwide to deliver operational excellence and financial performance for their organizations.
You will work for the leading global Dynamics 365 provider. Microsoft has named SAGlobal the Global Microsoft ERP Partner of the Year and we're part of the elite top 1% of all Partners globally.
To enable us to support our significant growth, to our office are currently looking for candidates for a position of:
Junior System Administrator (SysOPS)
Belgrade
What are you looking for?
If it's a career that offers growth opportunities, an independent work environment, and a dynamic, supportive company with a strong ethical culture -- keep reading. If it's working with a team that has passion for their work, a good sense of fun, and a strong work-ethic – keep reading. If it's working in a collaborative environment that encourages and supports growth and change – keep reading. If you are an System Administrator.
Who we are looking for
SAGlobal is looking for an Junior System Administrator to expand both our Global and Serbia-based IT practice. We are seeking individuals with willingness to cope with server deployments and user support and management, with knowledge of Windows Server , Virtualization technologies and who have a desire to expand knowledge as we grow and integrate our Dynamics and industry recognized Finance and Operations solutions.
What we offer
A full-time position as a Junior System Administrator. Competitive salary and benefit package. An exciting work environment that will extend across continents with some of the best and most experienced Dynamics functional and technical consultants on the market. Exposure to many different clients and their businesses across the globe. Personal development in relevant fields and mentoring.
Benefits package:
Private health insurance
Language courses
In office refreshments
Possibility to travel abroad
Work from home
Team buildings, conferences and events
Why Work for SAGlobal:
You will be working with a highly experienced, collaborative and supportive team.
You will work for the leading global Dynamics 365 provider. Microsoft has named SAGlobal the Global Microsoft ERP Partner of the Year and we're part of the elite top 1% of all Partners globally.
We are 100% dedicated to Microsoft Dynamics 365, so we have no other lines of business or competing priorities.
We are on the forefront of new technologies. We were one of the early adopters to Dynamics AX 7 (now known as Dynamics 365 Operations).
You will be part of one of the largest resource pools of any global Microsoft Dynamics 365 partner – bringing local expertise combined with global reach.
You will work with clients and various businesses and business models across the globe.
Multinational – your colleagues you will work with speak 42 languages and are from 24 nationalities across 18 countries and 5 continents.
Required skills:
Degree in Information Technologies
Knowledge of Windows Server 2008 R2, 2012, 2012 R2 and 2016 deployments and management
Knowledge of SQL Server deployments and management
Working knowledge of AD and DNS
Knowledge of Windows 10 installation, management and troubleshooting
Working knowledge of Audit Log review of both Windows and SQL Server
Knowledge of hypervisors(Hyper-V, VMWare)
Knowledge of scripting(Powershell)
Bonus skills:
TFS, VSTS, Azure DevOPS
Knowledge of any support ticketing management system
Excellent written and verbal knowledge of English, knowledge of the second language is +
Can find his way around Visual Studio
Willing to work long hours if required and over weekend
Ready to learn and adopt new technologies in steep learning curve
Deadline for applications: 09.05.2019.