Mesto:
Beograd
Senioritet:
Intermediate
Datum postavljanja:
18.08.2016.
Rok:
16.09.2016.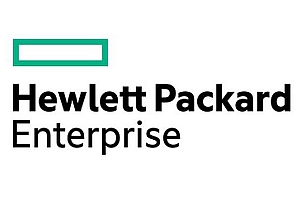 Hewlett Packard Enterprise is an industry leading Technology Company that enables customers to go further, faster. With the industry's most comprehensive portfolio, spanning the cloud to the data center to workplace applications, HPE's technology and services help customers around the world make IT more efficient, more productive and more secure.
Hewlett Packard has been in the innovation business for more than 75 years. Hewlett Packard's vast intellectual property portfolio and global research and development capabilities are part of an innovation roadmap designed to help organizations of all sizes – from global enterprises to local startups – transition from traditional technology platforms to the IT systems of the future.
Middleware Administrator
Belgrade
Job specification:
Manages and maintains middleware systems. Performs middleware software implementations and upgrades.
Ensures availability, security and integrity of assigned OS.
Monitors Middleware system including setting alerts to maintain the stability of the environment and application, monitoring error logs, and automating administration tasks wherever possible.
Troubleshoots or escalates issues as needed. Evaluates and identifies ways to automate, streamline, and improve day-to-day maintenance and administrative practices.
Installs or coordinates installation of application patches and releases on development, test, pre-production, and production systems.
Ensures adherence to Service Level Agreements regarding application availability.
Creates and maintains accurate system run book for assigned systems.
Maintains current description and documentation of application configuration, including tracking and documenting any changes to environments.
Assists in capacity planning, performance monitoring and tuning on assigned systems.
Participates in disaster recovery planning, including assisting with fault tolerance and disaster recovery plans.
Direct experience with agile development team to provide daily support aligned with a Continuous Delivery model.
Job description:
Has majority of skills in relation to diversified technology on Temenos T24 core banking implementation on AIX/Linux, Websphere/MQ/Tomcat/Jboss/Weblogic/IIS
Has a complete skillsets related middleware technologies in various editions and OS environment

Has a good understanding of Application integration and ESB platforms

Medium working knowledge of AIX/Unix and Linux, including hardware (both Power Processor & x86)

Preparation and design of high level and low level technical documentation for technical implementation for infrastructure as well for technical interfaces documentation
Deadline for applications: 16.09.2016.