Oglas je preuzet sa sajta poslodavca i nije proveren od strane sajta HelloWorld.rs

Mesto:
Beograd
Senioritet:
Senior
Datum ažuriranja:
29.08.2016.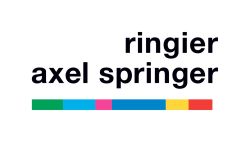 Do you want to become a part of our international team and work on new international projects, while being located in Belgrade office?
We shape the reality and the future of media by crossing the borders and by having the courage to do things pioneering. Every day we create and are responsible for the systems and services which are regularly used by 18 million people. We adapt and develop existing solutions and invent our own, which makes us the leader in new media technologies.
We are looking for a:
Mobile Development Team Lead
What you will be doing:
Designing, implementing, testing and deploying applications for iOS and Android platforms
Optimizing application battery usage, network traffic and layout rendering
Analyzing and resolving technical and application problems
Supporting deployment of releases
Cooperating with the other mobile teams in other locations and contributing to building mobile competencies within the group
Providing technical leadership to teammates through coaching and mentorship
Leading a group of developers, UEXP and QA engineers towards successful implementation of the project
Ensuring high standards of software quality within the development team
Maintaining quality standards through a structured approach and applying modern development methods
Analyzing business requirements and translating them into technical specification and preparing estimates for realization
Collaborating with other team members within agile process to deliver according to requirements, within budget and on time
Conducting solutions and code reviews and utilizing Stash to manage source code
Taking care that all necessary documentation is made
Making sure that QA is on the highest possible level
Constantly improving processes related to mobile software development
Ensuring that UEXP is completely implemented according to specification ​
You need to have:
6+ years' experience as a Mobile Software Developer in iOS and/or Android
Prior experience in a technical and/or team leadership position
You also need to have:
Proficiency in development for one of mobile development platforms (iOS – Swift and Objective-C, Android - Java) and good knowledge of the other
Extensive experience designing and developing enterprise grade software
Experience with source control management systems and continuous integration/delivery environments
Experience with unit testing, integration testing, UI testing and their automation
Experience with agile development approaches (Scrum/Kanban)
Experience with debugging, performance profiling and optimization
Comprehensive understanding of object-oriented application development techniques and theories as well as design patterns
Internally motivated, able to work proficiently both independently and in a team environment
Strong communication skills with both internal team members and external business stakeholders
Strong initiative to find ways to improve solutions, systems, and processes
Proficiency in written and spoken English
Able to understand business needs and ready to participate in business analysis
Big plus are:
University degree from IT/Software engineering field
Practical knowledge of dependency injection pattern and its implementation in iOS and/or Android
Experience with event-driven programming in Android (RxJava, RxAndroid)
Experience with testing frameworks - Espresso in Android and XCTest in iOS
Practical knowledge of Realm database for iOS and/or Android
Experience with networking libraries like Retrofit in Android or Alamofire/AFNetworking in iOS
We offer:
Development of new and exciting projects
Opportunity to build your own team
Working in dynamic and international environment
Opportunities for growing skills and knowledge
Opportunities for learning and development
Competitive compensation package
If you believe you meet the requirements please submit your up-to-date CV.