Mesto:
Novi Sad, Beograd
Senioritet:
Intermediate
Datum postavljanja:
24.08.2018.
Rok:
19.09.2018.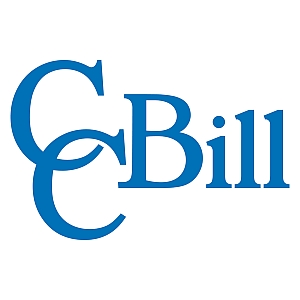 We are looking for:
Network Engineer
Location: Novi Sad / Belgrade
As the Network Engineer you will provide technical expertise in day to day issues while also actively participating in projects, research and develop new tools and processes for network infrastructure, in order to ensure maximum network performance and availability both to internal and external customers.
Attendance Requirements
This position is full-time. The selected candidate will be expected to work 40 hours weekly, Mon-Fri.
What do we offer?
Highly talented, professional and friendly team
Low stress work environment
Excellent salary
Private health insurance
Flexible working hours
The ability to use cutting edge technologies
Possibility for personal and professional growth
Colorful offices in the city center
Free soft drinks, fruit, sweets, tea and coffee
Do you have the following?
B.Sc. degree preferred and/or CCNA minimum Certification. Three years' experience in Enterprise Networks.
Experience with LAN/WAN enterprise hardware.
Extensive knowledge of TCP/IP, Routing Protocols, Switching, Security, VPN and MPLS.
Extensive knowledge of DDoS Protection systems.
Strong business orientation with a demonstrated knowledge of the IT industry.
Ability to communicate with and understand the needs of non-technical internal and external clients.
And possibly the following:
Interest in additional Network Related training
Knowledge of Microsoft Family of Products
Knowledge of Linux Platforms
Knowledge of scripting
As a part of our team, these will be your responsibilities:
Overall responsibility for network operations and maintenance of all systems to ensure compliance with CCBill's guidelines.
Overseeing all network operation changes and other submittals to ensure procedures and guidelines are followed and that changes are documented.
Active participation in projects led by the Architecture Department and/or Network Services Management team.
Reporting to the Project Management team when required.
Striving for continuous improvement to ensure that the network infrastructure attains maximum performance, security and availability.
Approving system testing and commissioning plans with Internal Support and Security to ensure responsibilities are clarified, projects agreed and that decisions are clearly communicated.
Overseeing technical and operational compliance of all networking systems to ensure that security measures are abided by and to optimize the efficiency of the network.
Creating and maintaining documentation as it relates to network configuration, network mapping, processes, and service records to ensure that everything is recorded, profiles maintained and any maintenance carried out on servers/devices readily traceable, and to keep them running reliably.
Monitoring requests and ticketing system to ensure that network issues are resolved in a timely manner.
Troubleshooting connectivity issues to minimize downtime.
Acting as 2nd line support function and provide assistance to other employees.
Participating in on-call roster
If you are interested in this position, please send a covering letter and CV in English electronically.
Rok za konkurisanje: 19.09.2018.