Mesto:
Beograd
Senioritet:
Senior
Datum postavljanja:
26.11.2019.
Rok:
25.12.2019.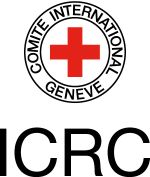 The International Committee of the Red Cross (ICRC) is a neutral, impartial and independent humanitarian organization that works to protect and assist people affected by armed conflict and other situations of violence. To find out more about ICRC mission and its activities visit www.icrc.org.
The ICRC ICT division is responsible for designing, implementing and supporting ICT solutions for more than 13'000 of its employees worldwide. The Belgrade Shared Services Center (BSSC) is created to provide support service to the ICRC worldwide operations.
The ICRC infrastructure is a mix of LAN, MAN and WAN complexity. From high to low latency and scattered around the world (300 sites, 13'000 users, VPN, MPLS, Virtualization, Security zones, Firewall, Zero Trust, Authentication, Proxies, Reverse Proxies). This network is constantly evolving and requires daily advanced management. Changes to the network infrastructure and its security are managed by a team of specialists within the "Telecom, Network & Security" sector as well as with high end third party partners.
The BSSC is looking for a suitable candidate to fill the following position:
Network & Security Engineer
(location Belgrade)
MAIN TASKS
Implementation of IT security for server environments and new applications.
Participation in the evolution of security in the field of infrastructures and application architecture of the IS.
Network (LAN / MAN / WAN) network support and security.
Good understanding of the complex architecture of 3-tier web platforms.
Implementation and maintenance of IT security processes.
Implementation of changes to the network and security infrastructure as requested by the Projects.
Support for the resolution of application problems in terms of network and security.
Integration of new applications into the existing environment, into defined policy applications.
Implementation of ICT infrastructure changes as requested by Projects.
Adaptations of management tools, verification of operations in collaboration with the operating team.
Documentation of environments and processes.
Management of the defined problems.
Assistance of the Support and Operations teams
REQUIRED BASE PROFILE
Degree in computer science or telecommunications and complementary training in the field of network security with relevant security certification
Minimum 5 years' experience in the field of security Knowledge of SD-LAN and SD-WAN solutions
Demonstrated ability to "troubleshoot" networks and security.
Demonstrated experience in the field of ADFS authentications, Kerberos etc.
Demonstrated experience of the VMWare NSX solution
Experience in anti-spam, anti-virus, web access security, SMTP Gateway, web application firewall.
Experience in the field of security strategy
Excellent knowledge of network protocols, firewall rules and network security best practices.
In-depth knowledge of Microsoft environments: AD, ADFS, PKI.
Knowledge of the F5 Big-IP solution
Knowledge in WAN Riverbed Acceleration
Knowledge of security and network management of cloud solutions (Azure, AWS)
Excellent knowledge of the English language (written and spoken), French is an asset
Certification and sound experience on VMWare NSX solution
L3 experience confirmed in the management of LAN & WAN, WLAN networks
Open minded, appreciative of novelty and intuition in finding a solution to the various problems that arise
Excellent ability to work in a team, under pressure and in a complex and multinational environment
WHAT WE OFFER
A work and progressive professional development in an exciting ICT environment using the latest technologies
An inspiring opportunity to practice your profession in a humanitarian and multicultural organization
Stimulating benefits package
If you are interested in this position, please send us your CV and a Motivation letter in English.
Only short-listed candidates will be contacted.
Deadline for applications: 25.12.2019.