Mesto:
Novi Sad
Senioritet:
Intermediate
Datum postavljanja:
14.11.2016.
Rok:
07.12.2016.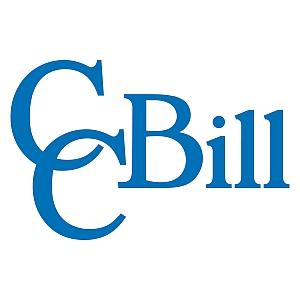 We are looking for:
Night Linux Systems Administrator
Location: Novi Sad
Who are we?
CCBill forms part of CWIE LLC based in Phoenix Arizona, under which there are two main companies, CCBill and Phoenix NAP.
CCBill handles online payment processing services and affiliate marketing solutions while PhoenixNAP offers a state of the art Data Centre, Secured Cloud Services, Secured Servers and Colocation. We've been operating in the USA since 1993 and have offices in Malta, Amsterdam and Novi Sad, Serbia.
We operate out of datacenters in Phoenix, Ashburn, Atlanta and Amsterdam with more than 1000 network devices and maintain 5000 servers across all locations and deployment of 100,000+ in systems over the last 3 years. Our enterprise systems and infrastructure spread across 3 locations to ensure high availability, disaster recovery and redundancy. We comply strictly within PCI DSS standards and are accredited twice yearly.
One of the great things about working with our company, besides the enterprise level systems, is the ability to use the latest cutting edge technologies and work alongside a talented, creative and professional team.
The Candidate
The Linux Systems Administrator is a front line operations position focused on supporting CWIE internal infrastructure for customer facing products. The Linux SA will be responsible for handing day-to-day operations tasks such as system maintenance and patching, server builds, troubleshooting, user management, performance monitoring and other administrative tasks.
He/she will also serve as an escalation point for the customer facing operations centers, as well as providing additional hands for project tasks as needed.
Working Hours: 40/week office hours, Monday to Friday from 6pm until 2am plus rotating on call schedule.
Key Job Responsibilities:
Daily operations tasks during scheduled shift.
Participation in weekly on call rotation.
System maintenance and patching during scheduled maintenance windows.
New server builds utilizing VMWare infrastructure.
Participation in project work under supervision as needed.
Other duties as assigned by management.
Required Skills:
1-2 years' experience managing Linux hosts in production environments.
1-2 years' experience with VMWare virtualization products in a production environment.
1-2 years' experience with apache webservers, apache tomcat, java, Perl.
Experience with event management, incident handling, and problem resolution.
Must have a high technical aptitude, be highly motivated, and be ready for a challenge.
Strong communication, documentation, and analytical skills.
The ability to handle stressful situations and tight deadlines in a fast paced environment.
Fluent in written and spoken English.
Desired Skills:
LAMP stack experience.
Exposure to puppet, chef, or other config management tools.
Experience with source control (git/svn/cvs or similar).
Exposure to Jenkins, Travis CI or other automation tools.
Familiarity with MySQL, PostgreSQL, or other SQL databases.
What we offer:
Highly talented, professional and friendly team
The ability to use cutting edge technologies
Introductory training
Possibility for personal and professional growth
Flexible working hours
Colorful offices
Unlimited soft drinks, tea and coffee
Social activities and very friendly working environment
All benefits paid pursuant to relevant Serbian laws​
If you are interested in this position, please send a covering letter and CV in English!
Deadline for applications: 07.12.2016.