Oglas je preuzet sa sajta poslodavca i nije proveren od strane sajta HelloWorld.rs

Mesto:
Čačak, Beograd, Kragujevac, Niš, Novi Sad
Senioritet:
Intermediate
Datum ažuriranja:
01.08.2019.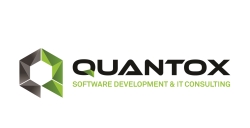 Work itself knows to be thrilling, undertaking or just a way to earn cash. Career is something else, it is a path of personal and business development. We, at Quantox, bring fresh approach to development of highly scalable platforms for international clients, as well as opportunity for you to develop professionally and personally. We are always looking for amazing people to join our team and express themselves through amazing platforms.
At Quantox we have the best people because we are committed to hiring, developing and promoting a diverse talent across our five offices in Serbia.
We are hiring the best in the IT industry to ensure that our clients always receive robust, creative and future-proof solutions.
Mission - committed to continuously learning and staying ahead of the industry standards for the benefit of our customers - this makes professional and fast-paced working environment with project diversity to keep the brightest people in our sector challenged.
It's our people that give its unique culture and the vibe you can feel from the moment you meet us.
We are looking for
Node.js Developer
Work Place: Cacak / Beograd / Kragujevac / Nis / Novi Sad
Quantox benefits:
Private health insurance
Remote work
Conventions and conferences in and out of country
Organizing Meetups in and out of the office
Employee Workshops
English classes
Paid mentorship program
Flexible working hours
Employee Gatherings and Team Building Activities
Game time – darts, video games, company's sports activity
and much more …
You will:
Work on advanced and large scale projects
Maintain and scale already defined architectures
Work with latest technologies for both development and deployment
Explore new technologies and concepts and be ready to constantly improve your skills
If you have:
Minimum 3 years of professional software development experience
At least 2 years of experience working with Node.js, Express.js
Experience with JSON Web Token (JWT) and Moment.js
Experience with real-time programming in Node.js (WebSockets)
Knowledge of commonly used architectural and design patterns
Nice to have:
Experience with Redis
Experience with Microservice architecture
If you are interested in becoming a part of our dynamic team, please send your resume electronically. Only shortlisted candidates will be contacted.
Deadline for applications: 09.09.2019.
Apply here