Mesto:
Beograd
Datum postavljanja:
02.08.2016.
Rok:
17.08.2016.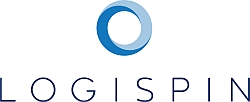 About Logispin
Created in 2009 to provide bespoke software development and consultancy for 3rd party companies, Logispin is made up of a group of dedicated and highly motivated professionals. We specialize in the development of products for the online gaming industry, having over 100 years of combined experience in online and land-based gaming. We have developed successful and productive teams on several world locations, some being Austria, Italy, Serbia, with headquarters in London, England. Being a leading corporation in betting software production, we are always involved in demanding and challenging projects which positively build the experience of our developers creating a fully professional, yet team-oriented atmosphere.
Oracle DBAdmin
Job location: Belgrade, Kragujevac
Key Responsibilities for Oracle DBAdmin
Analyzing business requirements, propose, design and implement technical solutions
Working effectively with the software architects and DBA teams to ensure that all approved development and deployment procedures are followed.
Work independently across multiple teams and data centers
Oracle Database installation, configuration and space management
Ability to adapt to a fast-changing and fast-integrating business environment
Providing production support from development teams for existing systems, troubleshoot data and/or system issues
Identifying root causes and resolving data related issues
Reviewing and optimizing query performance
Requirements
3+ years of Oracle DBA experience
Unix background
Extensive experience with database development tools (Oracle, Toad)
Experience in Data Modeling, Data Warehousing, PL/SQL
Experience developing large scale systems
Experience with RAC
Advanced level of spoken and written English
Benefits
Full-time permanent employment contract
Competitive salary and conditions corresponding to high demands of the position
Established 13th salary
Team building activities
Everyday fully paid meal with beverage
Flexible working time
Encouragement of innovation and support in personal and professional growth
Opportunity for training and education in our locations abroad
Deadline for applications: 17.08.2016.