Mesto:
Beograd
Datum postavljanja:
25.07.2018.
Rok:
09.08.2018.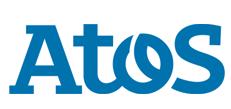 Oracle DWH / BI Expert
Belgrade
Atos SE (Societas Europaea) is a leader in digital services with pro forma annual revenue of circa € 12 billion and circa 100,000 employees in 72 countries. Serving a global client base, the Group provides Consulting & Systems Integration services, Managed Services & BPO, Cloud operations, Big Data & Cyber-security solutions, as well as transactional services through Worldline, the European leader in the payments and transactional services industry. With its deep technology expertise and industry knowledge, the Group works with clients across different business sectors: Defense, Financial Services, Health, Manufacturing, Media, Utilities, Public sector, Retail, Telecommunications, and Transportation.
Atos is focused on business technology that powers progress and helps organizations to create their firm of the future. The Group is the Worldwide Information Technology Partner for the Olympic & Paralympic Games and is listed on the Euronext Paris market. Atos operates under the brands Atos, Atos Consulting, Atos Worldgrid, Bull, Canopy, Unify and Worldline.
Job Requirements
Creating development specifications, build up quality assurance in development team, giving estimation for development of tasks
Collaborate with business users to capture & define business requirements and then contribute to designing and defining the appropriate data warehouse BI solution, which includes prototyping/demonstrating BI solutions
Design, develop and implement BI metadata/logical data models
Design, develop and implement complex BI user interface objects (e.g. reports, analytics, ad-hoc queries, dashboards,apex application etc.)
Determine whether measure calculations and processing should be done in ETL or metadata
Determine requirements for aggregate tables
Design and support BI security model
Develop technical design documents and BI specifications that incorporate BI development standards & best practices
Troubleshoot performance issues of a BI environment and evaluate existing logic for tuning possibilities
Serve as a mentor to power users that create and develop ad-hoc queries and reports; facilitate user group sessions on various technical/non-technical BI topics
Provide production support for existing BI applications, which includes communicating with business users on their technical and non-technical questions/problems and work on new BI development initiatives simultaneously
Job Requirements
University Degree in Computer Science (ETF, PMF, FON) or related
At least three years of relevant work and project experience, preferable in Oracle technologies
Expert knowledge in designing and developing systems with the Oracle development technologies including Oracle BIEE (Oracle BI Server, Oracle BI Answers, BI Publisher, BI Interactive Dashboards, Oracle BI Delivers, Oracle Data Visualization, Oracle BI Smart View, Oracle BI Mobile)
Knowledge of relational databases and experience with Oracle RDBMS, MS SQL Server
Knowledge and experience with Oracle WebLogic platform
Knowledge and experience with Oracle APEX development tool
Experience in Oracle SQL Developer, Oracle Data Modeler is optional
Knowledge and experience associated with data warehousing, data marts, and/or big data.
Analytical thinking / Problem solving / Team player / Responsible
Open-minded for learning new technologies and processes
Self-initiative person with high passion for work
Certificates are preferable
Driver license and driving experience is mandatory
Advanced knowledge of English is mandatory
Compensation and Benefits
A great incentive to join the Atos team is the market competitive range of benefits that the Company provides. These include a competitive salary, as well as a number of core benefits, such as; 25 days annual leave plus bank holidays; private medical insurance, which all new starters will be automatically opted into; an attractive stakeholder pension scheme, with employer contributions of up to 10% basic salary; Life Assurance; Income Protection; Personal Accident Insurance; and Season Ticket Loan. In addition to this Atos operates a flexible benefits scheme that allows you to purchase discounted products and services. Additionally, comprehensive training and development is delivered in a variety of ways, leading to accreditation if required.
Your Application
If you wish to apply for this position, please click below to complete our online application form and attach your CV in either Word, rtf or text format.
Atos does not discriminate on the basis of race, religion, colour, sex, age, disability or sexual orientation. All recruitment decisions are based solely on qualifications, skills, knowledge and experience and relevant business requirements.
We are committed to making reasonable adjustments to the applications process for people with disabilities.
Rok za konkurisanje: 09.08.2018.