Mesto:
Beograd
Datum postavljanja:
06.09.2016.
Rok:
06.10.2016.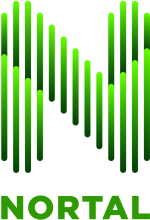 Oracle and .NET Software Specialist
Job location: Belgrade
We´re looking for a techie professional for a stable long-term job in Belgrade to handle the support and further development of our tailor-made client solution. Our current software, which you will be working with, is a tailored solution that is closely integrated with our client's manufacturing system. The software is used in nine different production facilities around the world. Our core knowledge is a combination of understanding our client's business, their manufacturing processes and having an excellent understanding of the solution itself. Our client is a Finnish industrial company that provides design and contract manufacturing services in heavy machinery.
We have a close-knit and agile office in Belgrade. You'll have great team members, who are looking forward to meet their new techie colleague. Your work will be independent but you will have a friendly team right next to you, who you can learn from and who won't leave you hanging. Constant improvement is what we are all about.
What we are wishing from you is that you are interested in modern industry and web technology. Years of experience are definitely an asset, but most of all we value your understanding, competence and your willingness to develop in your field of expertise. You have strong experience in Oracle software and .NET frameworks. A background of working with manufacturing companies is an advantage.
The position will include a four-month-long training period in Oulu, Finland to learn the ins and outs of our solutions. You'll have to speak and understand English, but if you are already reading this, that should not be a problem. After that the work will be in Belgrade, where you´ll have a great opportunity to learn from the best!
Read more about Nortal at www.nortal.com and follow us on Twitter, Facebook and LinkedIn, or ask for more from our HR Leena Talvensaari leena.talvensaari (at) nortal.com or +358 44 525 5927.
Send your application today so we can get to know you: https://jobs.lever.co/nortal/dd1b4cb2-b14e-4fb3-8dfb-33d1db09e2fa
Deadline for applications: 06.10.2016.