Mesto:
Beograd
Senioritet:
Junior
Datum postavljanja:
28.09.2016.
Rok:
27.10.2016.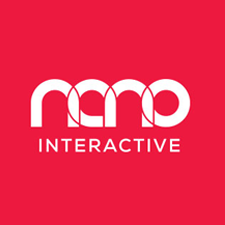 Are you Jedi PHP Developer ?
Is the PHP Force strong with you ?
Are your OOP skills stronger than the Spaghetti Code Dark Side ?
Are you faithful follower of KISS, DRY and YAGNI Jedi principles.
PHP Developer
Belgrade
What we're looking for
We are looking for junior and senior PHP developers. As a developer, you are expected to have a passion for coding, a desire to learn and apply new skills, be ready to have your code peer reviewed, and embrace the opportunity.
Team player is your middle name, you feel like you have a mission not just a task and you write testable PHP code.
Who we are
We are Nano interactive GmbH, a fast growing online advertising company based in Starnberg (Munich) Germany with offices in Germany, France, England, Poland, Serbia, Turkey. We are specialized in the search retargeting.
At Nano we enjoy practicing Agile methodologies, utilizing new technologies like NoSQL (MongoDB, Elasticsearch, Cassandra), Hive/Hadoop for data analysis, AWS, etc. But we still love our trusted tools such as PHP, SQL, JS, and rely on them for the foundations of what we do. Working for us, you'll get the best of both worlds... and cold beer!
We provide a friendly and dynamic working atmosphere, flexible hours, and the occasional company event (travel).
Responsibilities:
PHP 5.5 backend and RESTful API development
Building modules for communication with MySQL, MongoDb, Elasticsearch, Cassandra
Integrating RabbitMQ consumers and producers logic
Writing various tests especially unit testing
Requirements:
Good understanding of PHP
Understanding of OOP terminology and principles
Understanding of common design patterns and their application.
Experience with at least one PHP MVC Framework (Symfony, CodeIgniter, Cake, Laravel, Zend etc.)
Understanding of Relational Database systems and SQL (including DB design, normalization, query optimisation)
Able to converse/read/write in English
Diploma or degree in any Engineering/Mathematics/IT related field or at least 2 years experience in the field
Nice to have
Experience in online advertising industry
Experience in common third-party APIs and REST APIs in general
Experience with Version Control (GIT, SVN, etc.)
Understanding of TDD and Unit Testing
Experience with NoSQL (MongoDb, Elasticsearch, Cassandra)
Experience in Agile methodologies (Scrum, Sprint, Pair programming)
We offer:
Competitive salaries, as a part of the online advertising industry, you will sharpen, test and confirm your skills in environment with thousands requests per second, hundreds advertisers and publishers, hundreds gigabytes of daily analyzed data, and many many more. We are growing rapidly, which gives you a chance for early advancement. The Belgrade team also practices other activities like conferences, Tech Fridays, various workshops, team events (as you read this Ad, we are drinking beer in Oktoberfest in Munich).
Deadline for applications: 27.10.2016.