Mesto:
Novi Sad
Senioritet:
Junior
Datum postavljanja:
06.06.2017.
Rok:
06.07.2017.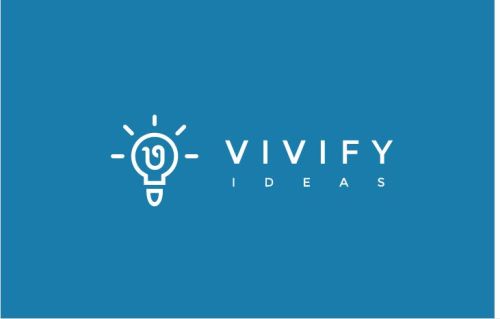 PHP and JS Developers
One work position
Job location: Novi Sad
Become part of Vivify Ideas, a community of bleeding-edge technology developers who have:
autonomy in making decisions, big and small
opportunity and responsibility to innovate and experiment
transparent insight into company finances and a share in profits
In Vivify Ideas our job is to bring ideas to life. In the spring of 2013 when we were founded, there were 4 of us, and right now the Vivify team is made of 38 people - web and iOS developers, designers, QA engineers, a system admin, HR, Office and Marketing manager. We mostly outsource development of large-scale web applications, but we also have our own products. We have developed an application for agile project management VivifyScrum, VivifyScrum Edu for learning Scrum, and we are working on several other in-house projects that are not development. One of them is a school of web programming Vivify Academy, which has welcomed its first students in May this year. For application development we use PHP (Laravel, Symfony) and JavaScript (Angular 1,2 and 4, VueJS, NodeJS).
People we are looking for...
Have at least one year of experience in building applications in JavaScript and/or PHP
Use GIT, Grunt/Gulp, SASS/LESS
Have a solid knowledge of HTML/CSS
Learn quickly and are motivated to take advantage of this superpower to the fullest
Are fluent in English
They also:
Want to turn ideas into interesting high-quality products
Have the desire and determination to continuously improve
Share our values of sharing, collaborative decision-making and initiative
Have the ability, will and knowledge to create good things, and with their ideas encourage the rest of us to improve
What we offer:
We recognize the hard work and initiative, we encourage and reward them
We provide in-depth individualized development plans and regular feedback on our colleagues' work
After 6 months each employee receives a share in 28% of company profits that comes as a bonus to the monthly salary
A high degree of autonomy in decision-making about technical things (eg, decisions about technologies and work processes) and about aspects of company life (the decision who will join our team, how our office will look, to which conferences we will go, destination of our team buildings and many other things)
We are agile in adopting the latest technologies
We provide opportunities for training and advancement through knowledge sharing (#VivifyTalk) and provide cool prizes for the most inspiring lectures
We organize in-house trainings tailored to our needs
We have a special fund for visiting domestic and international IT conferences of our own choice as well as other forms of professional training
Paid leave for professional development activities
We organize team buildings every 3 months and sports activities every week
We are always in the mood for table football and table tennis tournaments
Working hours are flexible, and the job is done in our brand-new office in Novi Sad
Free parking space
This is how our recruitment process looks:
When we receive your job application email, we will promptly provide you with an answer with further instructions. The recruitment process is very simple, it is made of 3 steps:
1. Making a console application by following the instructions we provide. This is done from home and you send us your solutions by email.
2. Skype interview - 10 minute tech chat
3. Onsite interview - a few more technical questions and a chat with the HR manager about your background, our culture and whether we are a good fit, presentation of benefits we offer...
And that's it! Best candidates get a job offer within 2-4 weeks.

Deadline for applications: 06.07.2017.