Mesto:
Beograd
Senioritet:
Intermediate
Datum postavljanja:
24.05.2019.
Rok:
08.06.2019.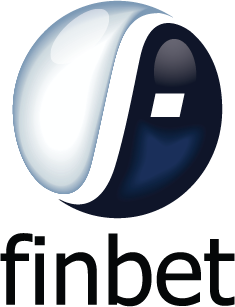 Finbet doo, a member of international Fincore group is hiring IT professionals for its Belgrade office.
To that end, Finbet is seeking for:
Product Owner
Belgrade
Who are Finbet?
We make and run software for companies across a variety of industries – with roots in banking/finance, the company has continuously evolved, expanding into gaming, sports betting, healthcare and the civil service.
What's the opportunity?
We are looking for a Product Owner to join our Games Team. You would be involved with gaming content distribution to well-known international gaming companies with over a million players, working with the in-house games development team, other third-party content makers and in touch with our operator clients.
Your role is to manage development of our Remote Gaming Server product – controlling the product roadmap, managing development priorities, taking an active role in Agile ceremonies, supervising documentation and requirement generation and working with our existing customers and partners, to support their needs. We are looking for someone with previous experience of Product Ownership or Business Analysis in a development environment.
Skills
Excellent communication skills, as the role involves lots of communication throughout the business (development teams and management), as well as partner companies and customers.
Good verbal and written English, as we work with international companies.
Ability to manage delivery of product, ensuring delivery is aligned with business and customer expectations.
A strong technical understanding, enabling you to support sprint planning, writing clear and in-depth user stories with well articulated acceptance criteria, helping the team to define solutions, and knowing when to challenge developers and ask questions.
Knowledge of Agile methodologies.
The following would be a bonus:
We are looking for people who are keen to challenge themselves and learn new things.
What we can offer you
Stability is important – we offer positions with permanent status, where you can hone your skills and thrive.
The ability to travel, to visit clients and many of our international partners.
Flexibility and work-life balance; whether you like an early or late start - there is a place for you here.
Opportunity to develop through training and support towards diplomas and professional qualifications.
Welcoming atmosphere around the office, with a multinational team full of experienced and helpful colleagues.
Socializing – including company excursions and office parties, mini concerts.
If you think you would fit in well, send us your application and CV now. We will be in touch with the shortlisted candidates.
Please send CV's electronically.
Finbet is committed to protecting the privacy and security of all personal information that we process.
Full list of available positions on http://www.finbet.rs
Deadline for applications: 08.06.2019.