Mesto:
Beograd
Senioritet:
Intermediate
Datum postavljanja:
15.12.2017.
Rok:
06.01.2018.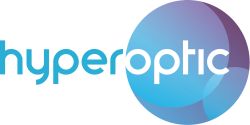 QA Team Lead
Belgrade
Hyperoptic is the largest 1 Gig residential broadband provider in the UK. Over the past 5 years we've grown from a small team of people with a simple idea, to a larger group of people executing the idea with a simple focus – efficiently bringing 1 Gig broadband to urban areas across the UK.
As we continue to evolve our strategy we are looking for people who believe in reliability, intelligence, zeal, and excellence. If you're looking for an exciting challenge that is rewarding and enjoyable then read on….
The mission
Hyperoptic is more than just an internet service provider; it also installs its own fibre infrastructure into multi-occupancy buildings, bringing the UK's fastest internet speeds to users. Your mission is to lead the QA team from manual to automated testing and to work closely with Development team.
Responsibilities and duties will include:
Define, execute and report our test strategy along with test coverage, required resources, testing results, defects discovered
Progress test automation capabilities and needs
Estimate, communication and planning of time and resources, risk assessment and contingency planning for test plans
Lead and mentor other testers on testing best practices and standards
Establish integration points for customer escalation in overall testing process
Support product development in product requirement gathering in relation to edge cases, integration and risk evaluation
Accountable for the delivery of high quality software and releases that support internal and external customers
Contact point for other team leads and business stakeholders for testing progress
Person specification:
(Essential and desirable)
3 years of experience in QA, working with large, complex projects
Test automation experience
Experience in leading a QA team
In depth knowledge of a variety of testing techniques and methodologies
Passion for innovation and motivating others to adopt new testing technologies
Experience with open-source and/or commercial testing tools
QA related certificates are a plus
Excellent English knowledge, both written and spoken
Hyper Standard: RIZE Values
Value
Reliability
Intelligence
Zeal
Excellence
Principle

Deeds are more important than words

Use your brain at every opportunity

Demonstrate passionate determination

Quality separates us from the competition

Behaviour

Do what you say you will to customers, stakeholders, and colleagues

Overcome challenges, ask questions & consider alternatives.

Go above and beyond
to make things happen

Double check work & don't make the same mistake twice
The role will be based in Belgrade Office. The successful candidate will be offered a monthly salary and participation in a company incentive scheme.
If this role is of interest and you believe you've got what it takes to be a part of a fast-paced and energetic business, we'd love to hear from you. Please send us your CV electronically.
Rok za konkurisanje: 06.01.2018.