Job listing has been deactivated.

Mesto:
Beograd
Senioritet:
Intermediate
Datum postavljanja:
13.07.2018.
Rok:
12.08.2018.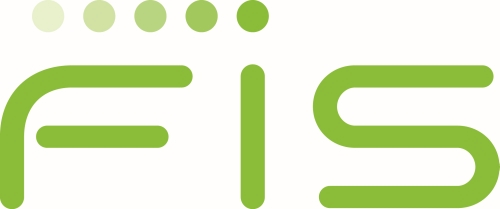 Quantitative Analyst / Developer
Belgrade
About Us
FIS is a global leader in financial services technology, with a focus on retail and institutional banking, payments, asset and wealth management, risk & compliance, consulting and outsourcing solutions. Through the depth and breadth of our solutions portfolio, global capabilities and domain expertise, FIS serves more than 20,000 clients in over 130 countries. Headquartered in Jacksonville, Fla., FIS employs more than 53,000 people worldwide and holds leadership positions in payment processing, financial software and banking solutions. Providing software, services and outsourcing of the technology that empowers the financial world, FIS is a Fortune 500 company and is a member of Standard & Poor's 500® Index.
Adaptiv are leaders in capital markets risk management. The role of the quantitative analyst / developer is to help develop, maintain and support our calculation engine – Adaptiv Analytics which is a highly engineered product capable of conducting complex financial risk calculations. Adaptiv Analytics is positioned as FIS's primary risk calculation engine. Our team has to provide the financial engineering skill set capable of maintaining, supporting and developing this calculation engine.
Position Responsibilities:
Development of mathematical models for the efficient pricing of complex financial products, for the evolution of future market and credit events, for regulatory calculations and for the calibration of risk models.
Support of the sales process to prospects and development of our relationships with clients.
Verification of existing models.
Presentation of your quantitative ideas and participation in discussions regarding financial engineering.
Position Requirements:
Exceptional mathematical ability
Solid software engineering skill and strong financial risk management business understanding
Bachelor degree in science, preferable Mathematics
English language proficiency
Our recruitment process will assess the following competencies:
Mathematical skills
Problem solving skills
Communication skills
Software engineering skills
Ability to work as part of a team or alone making a strong contribution in either scenario
Conscientiousness balanced with the demands of the business
This successful candidate will be confident in their mathematical skills, financial engineering ability, desire to use technology to solve complex problems and wish to develop a comprehensive understanding of quantitative financial risk management.
We look forward to receiving your application. Please use only the button below in order to apply (only complete online applications will be considered).
Recruitment at FIS works primarily on a direct sourcing model; a relatively small portion of our hiring is through recruitment agencies. FIS does not accept resumes from recruitment agencies which are not on the preferred supplier list and is not responsible for any related fees for resumes submitted to job postings, our employees, or any other part of our company.
FIS is committed to protecting the privacy and security of all personal information that we process in order to provide services to our clients. For specific information on how FIS protects personal information online, please see the FIS Online Privacy Notice.
Rok za konkurisanje: 12.08.2018.
Job listing has been deactivated.

Apply here
Ask the employer