Mesto:
Beograd
Senioritet:
Senior
Datum postavljanja:
14.06.2017.
Rok:
15.07.2017.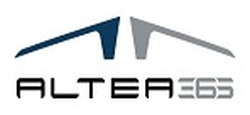 SAP MM Senior
Job location: Belgrade, Serbia
About us:
Global and Gold SAP partner in Italy, serving over 950 clients for more then 20 years. Our clients are the largest companies in automotive/aerospace & defense, pharmaceutical/chemical, fashion/retail, distribution/wholesale and other industries.
With over 600 consultants across 13 offices in Europe, we provide the full range of SAP solutions including ERP, CRM, SCM, CPM, Business Intelligence and Analytics, SAP S/4Hana, Fiori and other.
We Offer:
Dynamic and challenging business environment, where both teamwork and individual achievements are highly valued, and in which personal knowledge and skills rapidly develop
International experience with the largest Italian automotive companies and other industries
Experience in SAP implementation projects
Mandatory Skills:
Minimum 3 years of experience in the logistics processes SD-MM
Experience in change management and time estimates
Knowledge of SAP customization and transport system is required
SAP functional skills
Understanding of SAP data model
Experience in SAP data migration
Basic ABAP skills
Experience with software unit and integration testing.
Strong analytical, problem solving, and conceptual skills.
English fluency is required (reading, writing, conversation - business level)
Knowledge of Italian language is a great plus
Responsibilities:
AMS – application management support - Provide first and second level support to the customers
Supervise and train junior SAP support operators
Provide business analysis and process redesign expertise in sales and purchasing / finance and controlling
Customize SAP functionality to satisfy business requirements and business process design
Formulate and define application scope and objectives and modify procedures to solve problems
Foster and maintain good relationships with customers and colleagues to meet expected customer service levels.
Preferred Skills and Knowledge:
Experience in SAP implementation projects is a plus
SAP certification
Knowledge of PP module would be considered a great plus
Please note:
English fluency is required (business level). Knowledge of Italian language is a strong plus. Applicants should include an English (and Italian, if they know the language) version of the CV along with any other relevant documentation (Cover letter, certifications, etc.).
Deadline for applications: 15.07.2017.