Oglas je preuzet sa sajta poslodavca i nije proveren od strane sajta HelloWorld.rs

Mesto:
Beograd
Senioritet:
Intermediate
Datum ažuriranja:
15.08.2016.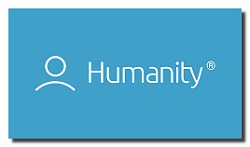 Humanity is a cloud-based workforce management software fueled by a commitment to innovation, iteration, and a customer-centric approach. Our platform brings together usability, smart design, and custom features to help managers and employees better organize and stay connected through our evolving suite of apps. Headquartered in San Francisco, with offices around the globe, we are connected by a culture that promotes creativity, teamwork, and transparent leadership.
Salesforce System Administrator
Belgrade
We are looking for an experienced Salesforce System Administrator to join our Operations Team, working out of our Belgrade office.
You will be required to design, develop and provide ongoing support of Salesforce.com CRM for the Sales, Marketing and Customer Success Teams. Our Salesforce System Administrator must be hands-on with proven experience in developing and enhancing Salesforce.com in a global environment. You will also work to understand other business processes internally and how we leverage the Salesforce platform to address those business needs. Our Administrator must also be a world-class problem solver and collaborator. Humanity.com is growing fast, and we are looking for an energetic and motivated team player with a proven professional and technical background.
Responsibilities include:
Functional knowledge of Salesforce.com data structure and understanding of how to leverage the tool to meet complex process and reporting requirements
Design, develop, test, document, and deploy high quality business solutions on the SFDC platform based on industry best practices as well as business needs
Perform ongoing Salesforce administration (create accounts / profiles, defining fields, updating layouts, reports, dashboards etc.) and development
Responsible for developing in Visualforce, Apex, Java, AJAX, and other
Manage the process and developing and implementing improvements and new functionality in SFDC application, as well as integrating Salesforce to third party billing and reporting applications.
Deliver support and solutions for break/fix issues
Communicate and collaborate with other technical resources and stakeholders regarding status, technical issues and creative solutions
Experience in designing and developing software components and having a very strong Service Oriented Architecture and integration background
Technical leadership, setting best practices including integration and application development, deployment, testing (unit and systems), and iterative refinemen
Specific Requirements, Skills & Education:
501 Certification is preferred
3+ years of experience implementing enterprise class systems
3+ years of experience working with the Salesforce.com product
Experience in creating custom user interfaces with VisualForce, developing custom business logic in APEX, writing test classes
Candidates should possess excellent problem solving and communication skills
Some of the benefits and perks of working at Humanity.com Inc include:
Working with a topnotch, experienced technical team spread across Serbia and the USA
Many opportunities to acquire new technical skills and advance your career, as well as the opportunity to work with the latest technologies
Competitive salary
Full-stocked kitchen with drinks and snacks
Ability to travel to San Francisco
Modern offices in Central Belgrade
Flexible working hours
A creative and fun working environment
Private health insurance
In-house workout studio
Company sponsored trainings, workshops, education, sightseeing trips and team building.