Oglas je preuzet sa sajta poslodavca i nije proveren od strane sajta HelloWorld.rs

Job listing has been deactivated.

Mesto:
Beograd
Senioritet:
Intermediate
Datum ažuriranja:
28.03.2017.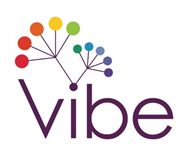 Vibe Network is looking for ​
Scrum Master
Is leading Agile teams and partnering with Product Owners to deliver business commitments your passion?
The Opportunity
The Scrum Master provides daily leadership and coordination to one or more Agile teams. This role is responsible for ensuring the Agile Team is working efficiently and effectively by synchronizing activities and removing obstacles in the way of successful delivery. The Scrum Master partners with the Product Owner to ensure the team understands the team's purpose, deliverables, and schedule to deliver on the business commitments.
What We Do
Vibe is a product development partner to the Fr8HUB.com , "Uber for trucking". What that really means is we use and create advanced technologies to connect carriers, truck drivers,and shippers by developing incredibly dynamic online tools and applications.
If you like challenge we have a lot to offer. Our competitors are from "NBA" technology league (Amazon, Uber etc) fighting for the piece of $800 billion market.
How We Do It
We maintain a progressive mindset and aim to create the knowledge products of the future and we expect the same mindset from our carefully selected team of professionals be progressive, be excellent, and learn constantly.
What You Will Be Doing
Provides servant leadership to the team, garners respect from team(s) and is willing to get hands dirty to get the job done
Prepares, moderates, and follows up on regular Scrum ceremonies; including daily stand-ups, sprint and release planning sessions, sprint reviews, and retrospectives
Facilitates Agile team for scope grooming, estimation and planning activities to ensure teams approach will deliver desired business value
Remove impediments or guides the team by finding the right person/people to remove the impediment leveraging tools and processes such as the teams JIRA board, governance, and risk profiles
Builds a trusting and safe environment where problems can be raised without fear of blame, retribution, or being judged
Supports the Product Owner with respect to grooming and maintaining the product backlog.
Supports team in drafting and adhering to agreements for definition of ready and definition of done
Facilitates cross team and organizational dependencies to ensure decision making, and conflict resolution occurs in timely fashion
Responsible for communicating team progress to Product Delivery Managers, Product Owners and other stakeholders
Creates and publishes metrics to track and review team performance including burndown charts, velocity, and other sprint and release metrics
Assesses the Scrum Maturity of the team and coaching the team to higher levels of maturity, at a pace that is sustainable and comfortable for the team
Tracks progress of team project scope and works with Product Owner to create change orders for additional or reducing scope as appropriate
Leads multiple teams with multiple levels of seniority to accomplish project goals
What You Need To Bring
A Bachelors (BA or BS) with 2+ years experience managing projects with Agile Teams
Experience playing the Scrum Master role for at least two years for a software development team that was diligently applying Scrum principles, practices, and theory.
Practiced skills and knowledge of Scrum and Kanban approaches
Applied understanding and execution of Agile Scrum ceremonies and processes
Knowledge and/or experience with widely successful Agile techniques: User Stories, Continuous Integration, Continuous Testing, Automated Testing etc
Knowledge of numerous well documented patterns and techniques for filling in the intentional gaps left in the Scrum approach(example: numerous Burndown techniques, numerous Retrospective formats, handling bugs, etc)
Preferred Skills/Experience
Scrum Master certification
Previous experience using Atlassian Agile toolsets
Applicable knowledge of the technologies used by the team
Previous experience as a Scrum Master
Excellent communication and mentoring skills
Participation in continuous learning activities and community of practices
Experience with a client facing or product development Agile Teams
Job listing has been deactivated.

Apply here