Oglas je preuzet sa sajta poslodavca i nije proveren od strane sajta HelloWorld.rs

Mesto:
Beograd, Pančevo
Senioritet:
Senior
Datum ažuriranja:
06.10.2016.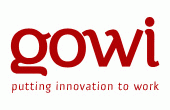 We are looking to hire a Senior.NET Software Developer. This position requires a senior developer with at least 5 years experience in.NET development (8+ years of overall programming experience preferred).
Senior .NET Software Developer
Candidate profile
We are looking for a person with drive and ambition to make a difference. You should be creative, energetic, self motivated and results-oriented. You should be able to face a challenging work environment, handle stress and meet strict deadlines. You must be team oriented, with excellent communication skills, and have a strong character to drive the team forward.
You must have:
Expert .NET (C# highly preferred) Web application development skills
Regular experience of the full software development lifecycle
Recent experience leading or mentoring teams of developers
Excellent analytical skills in problem solving and bug resolving
Expert knowledge of OOP, OOM and Design Patterns and their application
Experience working on Microsoft n-tier architecture
Expert knowledge of relational databases, SQL and database design
Strong refactoring skills, writing clean, well commented code
Computer Science related degree (preferred)
Key responsibilities
Participating in the complete SDLC of .NET applications
Analyzing requirements and giving estimates
Implementing system features
Working on critical projects to help meet deadlines
Deploying applications
Maintenance and problem-solving of existing applications. Identifying underlying or hidden problems and troubleshooting issues
Maintaining programming standards and performing code reviews
Leading application development and mentoring developers
Providing technical leadership in architectural discussions
Building/implementing latest technologies into development environment
Professional skills
Required:
.NET Framework 1.1, 2.0, 3.5
Expert knowledge of .NET Framework, ASP.NET and C#
Profound understanding of ASP.NET Application and Page life cycle, Web and User Controls, state management, ADO.NET
Experience with Web Services, SOAP, XML and ASP.NET AJAX
Solid knowledge of IIS, configuration, deployment
Knowledge of HTML, XHTML
Expert knowledge of MS SQL Server 2000/2005/2008 and T-SQL
JavaScript knowledge
Experience with Web 2.0
MS Visual Studio 2003/2005/2008, MS Visual Source Safe
Familiarity with XML, XPath, XSLT
Solid knowledge of Multithreading, concurrency and web application security
General knowledge of networks and infrastructure
Appreciated:
TFS, LINQ, WPF, WCF, WWF, Silverlight, Generics, Reflection, Threading, .NET Remoting, Windows Forms, Windows Services, HTTP Modules, Serialization, Globalization, Cryptography, Reporting Services, VSTO, SharePoint integration
ASP, VB.NET, jQuery, JSON
Agile, RUP, unit testing frameworks and test-driven development
Conclusion
Join us now and you will be rewarded with superb career progression in a continuously growing development unit, cross training and great working environment.
This is an excellent opportunity for a talented, up-to-date Senior Developer to become part of a successful growing company. For consideration, please send your CV.