Oglas je preuzet sa sajta poslodavca i nije proveren od strane sajta HelloWorld.rs

Job listing has been deactivated.

Mesto:
Beograd
Senioritet:
Senior
Datum ažuriranja:
07.08.2018.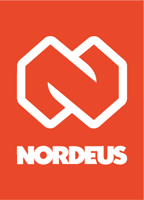 Senior Animator
Belgrade
Want to make out-of-this-world characters come to life?
We are looking for a talented and experienced Animator to join our team!
As an Animator in Nordeus, you will work on shaping the visual direction and animation of our new game. You will be working within a highly talented, vibrant and fun team.
What you will be doing:
Assist in defining the game's animation style with your Art Director
Collaborate with the team to breathe life into the game through animation
Create high quality game ready animations that reflect the artistic direction
Work closely with character and technical artists to define the production animation specifications
Assist setting up and maintaining the animation pipelines, ensuring that the production animation is delivered into the game effectively, timely and efficiently
Set quality standards for animation within the team and within the wider company
Push animation boundaries, experiment and discover innovative solutions
Mentor, guide and develop the skills of teammates
Be someone who can be trusted to deliver quality work on time
What you should have:
Senior level artists within Nordeus are expected to deliver and take on a higher level of autonomous responsibility for the creation, delivery and quality level of art within their teams. For this reason, we would expect you to have:
A passion and drive for quality within animation
Relevant industry and game development experience
A proven track record of creating animations on released products and full game cycles
High proficiency within a chosen 3D application (preferably Maya/Max and Motionbuilder) and an in­depth experience of both key­frame and motion capture animation
Expert knowledge of animation principles
Ability to work with diverse animation styles
Passion for games and a knowledge of the current industry trends in animation
A love of making things come to life through movement!
If you imagine this being something you would enjoy doing, let's make it happen! Send us your up -to-­date CV, portfolio and cover letter explaining why you believe we are a match.
Portfolio Guidelines:
So that our Art Department can best assess your animation skills, we would love to see your latest showreel and/or portfolio that best communicates both simple and complex game movements. To help you decide what to include, here are little hints of what we will be looking for. We are keen to see:
Cinematics, facial performances and motion capture
Style variation, but above all, human motion that has been nailed
Traditional animation skills that you perhaps use in your digital pipeline
Motion graphics, VFX or any other element that shows your timing and narrative skills
We'd also love to see examples of your life drawings
Deadline for applications: 07.08.2018.
Job listing has been deactivated.

Apply here