Mesto:
Novi Sad
Senioritet:
Senior
Datum postavljanja:
17.07.2018.
Rok:
16.08.2018.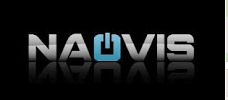 Naovis (www.naovis.rs) is a growing international software company with headquarters in Switzerland.
Our expertise of many years with financial institutions and pension funds combined with the use of modern technology and a sophisticated concept in web development for mission critical applications, has given us the opportunity to develop a broad range of products and to grow constantly. With our diversified projects we can offer you various opportunities to develop your skills and expertise and offer you a long-term professional perspective inside our company.
Our long-term product development strategy requires a company culture that puts the emphasis on team spirit, creativity, qualification, specialization, discipline and quality.
We are looking for our office in Novi Sad a:
Senior C#/ASP.NET Developer
Requirements:
University degree in computer science
List of technologies/tools that we actively use: C#, ASP.NET, MVC 5, WCF, Web Forms, Web Services, Visual Studio 2015, HTML 4/5, CSS 3, SCSS, JQuery, React, Microsoft SQL Server 2012/2014, MS Access
Good written and spoken knowledge of English is mandatory
Open minded and pragmatic, solution oriented attitude
3+ years of experience in software development
Willingness and ability to learn new technologies and business areas
Good communication and teamwork skills
Ability to work autonomously in a team of experts
What we give in return:
Attractive salaries
Excellent working conditions
Active usage of English in written and spoken form
Gain in experience, and professional value by working on international projects in latest Microsoft technologies
Active participation in all parts of the software development process
Ability to travel abroad for short periods of time for training purposes
Candidates should submit CV and motivation letter in English language electronically.
Rok za konkurisanje: 16.08.2018.