Oglas je preuzet sa sajta poslodavca i nije proveren od strane sajta HelloWorld.rs

Job listing has been deactivated.

Mesto:
Beograd
Senioritet:
Senior
Datum ažuriranja:
02.03.2018.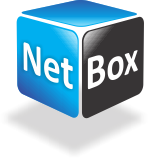 SENIOR DEVELOPER
Belgrade
Your position will be working primarily in Python, and Odoo platform but will also touch a few other technologies. Beside proficiency in Python (or any other high level programming language), the ideal candidate will also need to have team leading abilities, fluent communication in English and experience in team leading and project management activities.
EDUCATION
BS/MS in Computer Science or equivalent experience
EXPECTATIONS AND TASKS
Design and develop new business applications and features for Odoo platform
Improve and troubleshoot existing solutions
Gain an understanding of client business workflows and activities
Gain an understanding of all technologies used in current system infrastructure
Be able to lead a team up to 10 people and communicate with front office members and clients
Help in domain modeling and project management
Be passionate about quality, programming, and software development in general
Be flexible with day-to-day responsibilities
Be organized and demonstrate a good judgment
MINIMUM QUALIFICATIONS
5+ years of experience
Strong general programming experience in Python or other programming languages like C#, Java, C/C++ with a reasonable subset of the following: SQL, OO design, design principles and patterns, agile practices, software testing, etc
Front end programming experience is a plus
Working in project management tools (i.e. JIRA) is a plus
Distributed version control internals (Git, Mercurial)
Good knowledge in SQL, PostgreSQL is a plus
Linux basics is a plus
Odoo platform basics is a plus
Deadline for applications: 01.03.2018.
Job listing has been deactivated.

Apply here