Mesto:
Beograd
Senioritet:
Senior
Datum postavljanja:
04.10.2018.
Rok:
11.10.2018.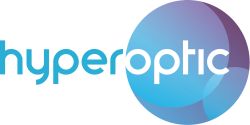 Senior GPON Engineer
Belgrade
Hyperoptic is the largest 1 Gig residential broadband provider in the UK. Over the past 5 years we've grown from a small team of people with a simple idea, to a larger group of people executing the idea with a simple focus – efficiently bringing 1 Gig broadband to urban areas across the UK.
As we continue to evolve our strategy we are looking for people who believe in responsibility, intelligence, zeal, and excellence. If you're looking for an exciting challenge that is rewarding and enjoyable then read on….
The mission
Hyperoptic is more than just an internet service provider; it also installs its own fibre infrastructure into multi-occupancy buildings, bringing the UK's fastest internet speeds to users. Your mission will be to provide a reliable broadband service to our GPON customers and to expand the Network through configuring and provisioning individual premises so that they can be released ready for ordering.
Reporting Line
Reporting to the Network Manager.
Responsibilities and duties will include:
To deliver a suite of network performance monitoring tools and processes to demonstrate the proactive management of all elements of a new GPON network
Develop and deliver a set of GPON Network capacity and demand management plans
Establish a set of key performance and critical success targets and measures to report on a daily, weekly and monthly basis
To provide day-to-day management of the network expansion and capacity plans
To deliver a new capability which will enable senior stakeholder to understand how network capacity and demand is being managed
To be accountable for network availability and its indicators, dealing promptly with issues and maintenance to maintain a 100% uptime
To develop and maintain a robust and timely network provisioning process in line with customer requirements
To improve provisioning processes to decrease costs and times as appropriate
To provide visibility and training to all teams to help them to understand how the provisioning process happens, including any constraints or support that is required
Work with engineers on the ground to quickly establish and resolve any issues with provisioning and connecting new customers
Work with IT and systems to enable automation and integration into our broader network planning and customer service systems
Provide ad-hoc expertise into the Programme team, and wider network operations team on specific elements of GPON Network operations
Provide updates into the SLT on progress and performance as required
Candidate profile
Engineering based degree ideally telecommunications or computer science or equivalent experience (IP, Ethernet and GPON networking technologies, IP, TCP, UDP, PPPoE, OSPF, BGP, SNMP, DHCP, 802.11g/n/ac, Ethernet)
A minimum of 5 years' experience in network engineering including design, planning, installation, test, and maintenance of GPON networks
Good communicator with a natural aptitude for dealing with people
Good network diagnostic skills
Work well in a busy team, being quick to learn and able to deal with a wide range of issues
Strong analytical skills and able to collate and interpret data from various sources
Ability to assess and prioritise faults and respond or escalate accordingly
Good written & spoken English language skills
Hyper Standard: RIZE Values
| | | | | |
| --- | --- | --- | --- | --- |
| Value | Responsibility | Intelligence | Zeal | Excellence |
| Principle | Make sure we act on our commitments | Use your brain at every opportunity | Demonstrate passionate determination | Quality separates us from the competition |
| Behaviour | Take ownership until what we've said will happen to customers, stakeholders or colleagues actually happens | Overcome challenges, ask questions & consider alternatives. | Go above and beyond to make things happen | Double check work & don't make the same mistake twice |
The role will be based in Belgrade. The successful candidate will be offered a monthly salary and participation in a company incentive scheme.
If this role is of interest and you believe you've got what it takes to be a part of a fast-paced and energetic business, we'd love to hear from you.
11.10.2018.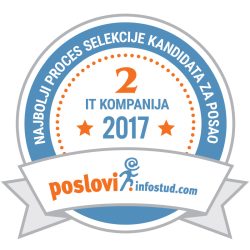 Ovaj poslodavac učestvuje na Virtuelnim danima karijera i znanja. Više o tome pročitaj
ovde
.