Mesto:
Beograd
Senioritet:
Senior
Datum postavljanja:
13.09.2016.
Rok:
27.09.2016.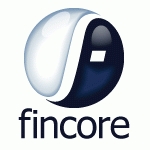 Finbet d.o.o., is Associated Company to international Fincore group. Fincore is a leading expert in real-time transaction and information management systems. We specialise in cloud-based enterprise applications and we enable large and complex organisations to make good, consistent decisions by helping them interrogate complex data sets and control their mission critical business processes.
Finbet d.o.o. is hiring IT professionals for its Belgrade office. To that end, FinBet is seeking for:
Senior Java Backend Developer
Location: Belgrade
You will be:
Creating web-scale back-end
Designing and implementing highly-transactional micro-services
Playing an active role in all phases of application development life-cycle
Key skills:
5+ years of experience in Java
Profound knowledge of Java SE
Good knowledge of Spring
Experience with REST web services
Knowledge of integration patterns and tools (Apache Camel, Spring Integration)
Good understanding of RDBMS and SQL
Desirable skills:
Educated to at least BS/MS in Computer-Science, Electronics, Mathematics or similar or relevant experience
Experience with complex 24/7 highly transactional systems
Experience in integration with external systems and services
Experience with key-value stores and data grids (Oracle Coherence, Redis, Hazelcast)
Experience with Java application servers (JBoss, WebLogic)
Knowledge of ORM frameworks and concepts (JPA, Hibernate)
Knowledge of clustering concepts and best practices
Knowledge of unit, integration and performance testing
Experience with continuous integration environments (Jenkins, Team City, Anthill)
Personal/Interpersonal skills:
Good verbal and written communication skills in English
Multi-task capable with strong time management skills
Strong analytical and numerical skills
Able to take ownership of support issues and progress through resolution
Demonstrated ability to work calmly and methodically under pressure, that can be caused by multi-tasking and short deadlines
Proactive attitude toward problems
Demonstrated motivation, flexibility, dynamic, ambitious and 'can do' attitude
Strong interpersonal and communication skills
Ability to build relationships and liaise successfully with other teams
Compliance with company standards, policies and processes including change management
Strong working ethic
Ability to quickly learn about new complex systems
Benefits
Positions with permanent status
International travel
Trainings
Great multinational team with experienced and helpful colleagues
Stable environment well set to enable your progress
Only selected candidates will be contacted
Please send CV's electronically.
Deadline for applications: 27.09.2016.