Mesto:
Belgrade
Senioritet:
Senior
Datum postavljanja:
20.10.2017.
Rok:
19.11.2017.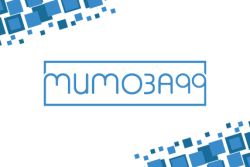 We are looking for:
Senior PHP Developer
at Mimoza99 in Belgrade
Have you always had the ambition of working for a start-up? Have you always wanted to get involved in e-commerce and building the next big thing? Now you have the opportunity. Mimoza99 is looking for two new Senior Web Developers to take ownership of one of our e-commerce brands. You will be working closely with our in-house seo specialists, content team and have ownership of your own projects.
We are seeking developers who has a successful history of working with building successful e-commerce stores and implementation in a business critical environment.
The primary area of focus will be the development of e-commerce stores in woocommerce in the latest technologies for design, coding and testing. As one of our two new Senior eCommerce Developers, you are expected to work closely with our design team as well content team in a highly collaborative environment, as well manage and develop your interns.
The Person we are looking for
Significant experience in building eCommerce Stores
Bachelor's Degree in Computer Science/Engineering and 4 years of experience or Master's Degree in Computer Science/Engineering and 3 years of experience
Strong background in common programming languages such as PHP, XHTML, CSS, jQuery, and Javascript
Ability to hand-code Wordpress sites that are well structured, clean, and semantic
3+ years Wordpress development experience
Passionate about entrepreneurship
About Mimoza99
We are a young team of Ecommerce specialists who are all passionate about what we do and about the success of the brands we build. We have big plans, and in the past 12-months, we've grown from being just a few students, to a successful global company with offices in Belgrade, Dublin and Rio de Janeiro. Our new office is centrally located in Belgrade with a dynamic atmosphere that creates a unique working environment. We pride ourselves on being a great place to work, offering free Red Bull, beer and great music.

Is the opportunity for you? Then please send ahead your CV in English, together with some examples of your work, your music taste and why you love e-commerce.
Deadline for applications: 19.11.2017.
Apply here