Mesto:
Beograd
Senioritet:
Intermediate
Datum postavljanja:
19.09.2016.
Rok:
19.10.2016.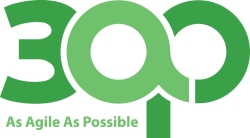 As Agile As Possible (3AP) is a professional agile software delivery company. With rapid application development team members that have more than 10 years of experience in agile practices, 3AP built a unique synergy between agile software development and innovation. 3AP teams focus on the latest, cutting edge technologies of IT industry.
What matters most to us is our team! And with a highly motivated team, 3AP is ready to face any challenge. We are growing and looking to expand our Belgrade team with a Senior Software Developer to better service our customers.
Senior Software Developer
Belgrade
Your Tasks
The development of modern enterprise Web and Mobile applications with a focus on Location based services
Communicate relevant project issues and risks
Close cooperation with all teams, in Serbia and Switzerland
Conduct code review and provide support to fellow developers
Maintain cutting edge knowledge of current and emerging industry trends and standards
Ideal Candidate
Minimum 5 years of experience as a software developer with academic degree (BSc/MSc in Information Technologies or related)
Advanced knowledge of Java Enterprise Technologies, Spring stack
Knowledge of FE stack (JavaScript, ReactJS, AngularJS, Phonegap, jQuery), build tools (Gulp, Grunt, Webpack, Yeoman)
Knowledge of iOS Technologies (Objective-C, Swift), build tools and dependency management (Fastlane, Cocoapods, Carthage) or Android Technologies, preferably both
Experience with following technologies is an advantage: o CI and CD tools (Maven, Gradle, Git, SVN, Jenkins) o Relational (PostgreSQL, MySQL) and NoSQL databases (MongoDB, Cassandra) o Micro Services/Bluetooth o EMF/CDO o SOAP/REST
Experience with Agile Development Methodologies
Fluent English language skills (oral and written)
What We Offer
New challenging professional opportunities in a fast growing company
Competitive salary and excellent benefits
Professional work environment & corporate culture
Personal & professional development
Challenging projects
Work with the latest tools and technology
High IT infrastructure standards
A flexible and open working atmosphere
Deadline for applications: 19.10.2016.