Oglas je preuzet sa sajta poslodavca i nije proveren od strane sajta HelloWorld.rs

Job listing has been deactivated.

Mesto:
Beograd
Senioritet:
Intermediate
Datum ažuriranja:
21.08.2017.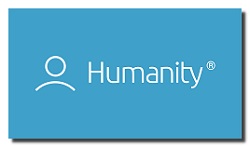 Senior Software Product Owner
Full-time, Belgrade
Humanity is a cloud-based workforce management software fueled by a commitment to innovation, iteration, and a customer-centric approach. Our platform brings together usability, smart design, and custom features to help managers and employees better organize and stay connected through our evolving suite of apps. Headquartered in San Francisco, with offices around the globe, we are connected by a culture that promotes creativity, teamwork, and transparent leadership.
We are looking for a Senior Software Product Owner to join our Belgrade team of 70 creative and talented people.
About Us:
Agile-driven development environment.
Startup-oriented.
We are here to get things done, but we like to have fun doing it.
We're a distributed team across the globe with offices in San Francisco, Lahore and Belgrade.
About You:
You're a solution finder, above all else.
You love creating products.
You have strong motivation to make product successful.
You have willingness and drive to take charge and work in a team environment.
Primary Responsibilities
Be passionate about creating fantastic products, and show a good instinct for product direction.
Take full responsibility for the product delivery and quality.
Develop a detailed understanding of our customers, their needs and how they use our products.
Quickly earn the trust of stakeholders to represent their requirements and make decisions on their behalf.
Manage the product backlog – with a strong understanding of business value and understanding of which compromises to make and which ones to avoid.
Act as a primary point of contact for prioritizing and articulating requirements into the development team, and provide sign-off on story cards, and acceptance of all key deliverables.
Create and own User Stories for our Small business workforce management products.
Define Story Acceptance Tests and ensure Definition of Done is complied with before accepting story sign-off.
Work with User Experience engineers to specify high quality User Stories.
Research and analyze existing data, competitor products in cooperation with various teams to validate and evaluate ideas.
Liaise with the business development team to ensure that the system being built meets market requirements (in terms of features and expected transaction volumes), in the most efficient order to achieve proof points as early as possible.
Required Skills
Understanding of Scrum/Agile;
Experience with Software Product Development, at least 2 years as a Product Owner / Manager;
Experience in IT project and/or business management or similar relevant experience;
Understanding of Web Technologies;
Experience in UX analysis;
Data analysis and implementation.
Bonus Skills
Experience in HR Software;
Experience in Workforce Management;
Experience in work with U.S based companies and clients;
Experience in developing SaaS software for U.S Clients;
Understanding U.S people and U.S work culture.
What You Can Expect
Competitive salary;
Modern offices in Central Belgrade;
Flexible working hours;
A creative and fun working environment;
Private health insurance;
Company sponsored trainings, workshops, education and team building.
Deadline for applications: 22.08.2017.
Job listing has been deactivated.

Apply here