Mesto:
Work from home
Senioritet:
Intermediate
Datum postavljanja:
23.07.2016.
Rok:
22.08.2016.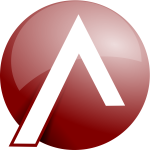 The AlfaNum company gathers a number of experts from different domains with the common aim of bringing the world of speech technologies closer to a wide range of users. The company is the regional leader in the development of speech and language technologies, including text-to-speech synthesis, speech recognition, voice conversion, natural language understanding, as well as other cutting edge technologies.
The company, headquartered in Novi Sad, maintains close cooperation with the Faculty of Technical Sciences, University of Novi Sad. Its principal market extends to all parts of former Yugoslavia, and its wide circle of business partners includes a company from Israel and a company from USA (Silicon Valley), the latter having recently become one of the co-owners of AlfaNum.
AlfaNum employs principally highly educated staff, specialised in computer science and telecommunications. There is always a need for experienced C++ and Java programmers, telecommunications or computer engineers, resourceful and intelligent people who do not shirk from difficult or complex problems.
The company offers a friendly working atmosphere, possibility for professional specialization and introduction to a range of cutting edge technologies as well as high salaries and other benefits. Still being a reliatively small company, it offers a great perspective for career advancement and creative influence on the company policy.
AlfaNum is one of the few companies that support advancement in academic career by stimulating scientific research and related activities, as well as authorship of scientific publications and PhD theses. The employees of AlfaNum do not sacrifice their academic career, on the contrary, it is offered an excellent environment to prosper.
The company offers the possibility of working from home and from abroad. You don't have to be present in our offices in order to be a member of our team.
Signal Processing C++ Programmer
Work from home
Tasks:
The employee will work on the development and improvement of speech technology core components: speech recognition, text-to-speech synthesis, voice conversion, etc.
Requirements:
Electrical engineer, specialized in digital signal processing and telecommunications
Excellent knowledge of C++ programming language, including standard C++ library
Experience in programming under Microsoft Visual Studio
Knowledge of some source code version control tools (CVS, SVN, GIT, TFS...)
A high level of innovativity, intelligence and resourcefulness
Fluent English
Desired skills:
Matlab
Theoretical or hands-on experience with HMM, ASR, TTS, DNN, machine learning, classification algorithms...
Experience with some speech toolkits (Praat, HTK, Sphinx, HTS, Kaldi...)
Multithreaded programming
Experience with some continuous integration tools and techniques (unit testing, Hudson...)
Linux and GCC
Android, Android Studio or Eclipse
We offer:
Excellent working conditions, which includes state of the art equipment, fruits and refreshment, other perks
Very interesting and challenging tasks
Good relations between the employees and the management
Chances for promotions
Team building, happy hours, trips
Possibility of working from home
Academic advancement
Paid courses and trips to conferences
Regular high salary
Deadline for applications: 22.08.2016