Mesto:
Beograd
Senioritet:
Senior
Datum postavljanja:
04.07.2018.
Rok:
03.08.2018.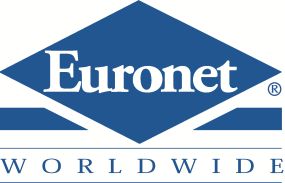 Euronet Worldwide Inc. (NASDAQ: EEFT) is a global leader for processing secure electronic financial transactions. Our products facilitate the movement of payments around the world and connect our partners - financial institutions, retailers and mobile operators - with their end-consumers both locally and globally. We process over one billion payment transactions originating on our global automated teller machine (ATM) and point-of-sale (POS) networks using our proprietary technology platform.
We are currently looking for a
Software Application Architect
based in our Belgrade office
Interested in innovating from the ground up in a global, market leading company? We are developing products to support our existing clients while expanding into new sectors for financial services transformation. As an integral part of an diverse, close-knit development team, you will create world-class applications. You will have the opportunity to work with a range of technologies and platforms, and to contribute to all phases of development. We offer a highly collaborative, fast-paced environment where you can leverage your expertise to help establish new industry standards. Our ideal candidate has a passion for knowledge, a hunger to take on challenging and exciting projects, as well as an unrelenting drive to learn and teach others.
This job might be for you if you:
Want to be responsible for the architecture, development and support of a mission-critical solution and other enterprise applications using the latest architecture patterns.
Can work independently on projects, as well as lead technical teams on projects while collaborating with peers and other technology teams.
Able to understand individual components in the context of the overall solution and design/code within that understanding.
Enjoy contributing to solutions servicing a global market in a rapidly-evolving and fast-paced payments industry.
Desire to influence technology decisions utilizing your skills and passion to investigate emerging technologies and provide recommendations on when to adopt.
What you will be doing:
Architecting a Back Office solution aligned with senior leadership strategic direction.
Leading team's efforts to deliver design docs that ensure requirements from business sponsors are met while ensuring conforming to architectural patterns.
Assist in setting processes and standards that align with industry best practices.
Provide leadership in architecting new services within the solution.
Perform code reviews to ensure coding and architectural standards are being met.
Serve as escalation point with issue tracking and resolution.
What you will need for this position:
At least 3 years of experience architecting enterprise solutions.
Up to 5-10 years of experience in Software Development.
Experience with ASP.NET, C#, T-SQL, HTML, CSS, JavaScript, jQuery, AJAX.
Experience with database design and database performance optimizations
Strong analytical and problem-solving skills.
Excellent communication skills.
Ability to multi-task and manage priorities in a team environment.
Strong leadership skills.
Ability to travel internationally on a limited basis.
Added skills we value:
Banking or Payments industry experience.
Experience in Mobile application Development
Experience with REST, JSON, Microservices, SOA, Docker or Containers
ITIL/ISO 20000 certificate.
What's in it for you:
Quite simply, the work. Meaningful work that makes people's lives all over the world a little easier. At Euronet, we offer financial payment convenience to millions of individuals who may have never had access to such advantages before—and we do so with honesty, transparency and integrity. As we have evolved, we have remained true to those core beliefs, while using technology to create more and more connections, which allow our customers and end consumers even more flexibility and affordability. .
Euronet Services headquartered in Belgrade, Serbia is a wholly owned subsidiary of Euronet Worldwide, Inc., a U.S.-based company. Listed on NASDAQ as EEFT, Euronet has market capitalization of over $4 billion USD.
Only shortlisted candidates will be contacted.
Visit our website at: www.euronetworldwide.com
Rok za konkurisanje: 03.08.2018.