Oglas je preuzet sa sajta poslodavca i nije proveren od strane sajta HelloWorld.rs

Job listing has been deactivated.

Mesto:
Beograd
Datum ažuriranja:
18.03.2016.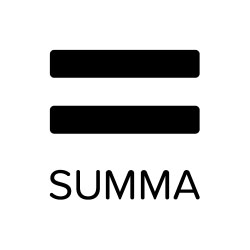 Do you want to work for an international organization that is growing impressively and where you can actively contribute towards this expansion? Are you willing to travel and would you like to be a part of an innovative company where you get the freedom to explore new possibilities? If so, then you may be the person we need!
To reinforce our current team we are recruiting for our office in Belgrade, Serbia:
Software Developer iOS
Responsibilities and tasks:
As a member of the team in Belgrade you will be developing and maintaining SDK's for our Unified Communications (UC) platform and mobile apps. Using your own creativity and knowledge you will be designing, developing, testing, debugging and implementing new products and features; mainly on the backend. As part of the team you are very committed to delivering these features to a hign quality and on time. This role may include occasional international travel.
Job requirements:
Higher eduction
A proper command of the English language both written and verbal.
Experience working in iOS application development
Experience in debugging complex iOS applications
Familiar with Objective-C and Xcode
Knowledge of iOS internals and APIs
Understanding of networking, mobile network issues, concurrency and threading
Excellent understanding of iOS backgrounding modes, especially related to networking
Good understanding of design patterns
Experience with version control systems
We provide the most stable and innovative communication platform for the commercial market. Through our own network with the support of several interconnected data centers, we supply professional mobile, telephony and data services using progressive ICT techniques. As a result of our flexible and professional approach, we have gained a significant market position that we intend to further expand in the coming years through the indirect sales channel.
We offer
Great challenges making our products more suitable for international presence. We believe in working hard and rewarding effort. We also take a creative approach to relaxation, organizing a wide range of surprising and fun activities for our employees to enjoy. We enjoy an informal, no-nonsense culture with plenty of room for creativity and personal growth.
This is a permanent position within a truly international company, offering a good salary depending on your knowledge and experience.
You can apply by pressing the "apply now" button on this webpage.
Job listing has been deactivated.

Apply here