Mesto:
Novi Sad
Senioritet:
Intermediate
Datum postavljanja:
24.03.2017.
Rok:
23.04.2017.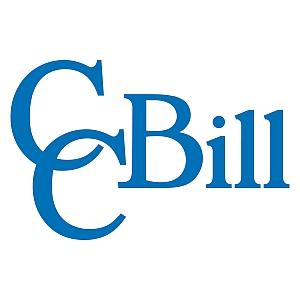 We are looking for:
Software Developer in Test
Location: Novi Sad
One of the great things about working with our company, besides the enterprise level systems, is the ability to use the latest cutting edge technologies and work alongside a talented, creative and professional team.
The Candidate
The Software Developer in Test will be responsible for enhancing and maintaining our automated test framework. Experience with developing custom applications for internal use is essential. Applicant should be familiar with testing methodology and software development lifecycle.
The ideal candidate is a Software QA Engineer with development experience or a Software Engineer with a QA background. This is a development position, not a testing position.
Key Job Responsibilities
Minimum (Necessary) Qualifications:
BSCS or related degree or equivalent field experience
Minimum 2+ years in a software development role
Advanced programming skills using Java or other object oriented languages
Experience with configuring and maintaining continuous integration tools [such as Jenkins] for automation executions
Understanding of test automation concepts
Experience with Test automation as well as Manual Testing
Practical working knowledge of software testing methodology and Quality Assurance fundamentals
Understanding of programming concepts and best practices
Excellent oral and written communication skills
Ability to work in a fast paced environment
Ability to work independently with minimal supervision
Ability to be self-motivated and exhibit a high degree of professionalism
Ability to communicate effectively with all levels of employees/management
Demonstrated ability to handle high levels of stressAbility to stay focused on the task at hand, ensuring that timelines are met and operations are not adversely impacted
Strong problem solving abilities and tenacity to take each performance issue as far as possible, often to the point of being able to suggest a fix
Experience with at least one scripting language
Experience using an IDE, such as Eclipse or Visual Studio
Experience using Linux/Unix/Windows OS
Expert at troubleshooting and diagnosing system issues
A high degree of flexibility and creativity
Ability to work in and embrace a team environment
Additional Skills
Perl, PHP, and/or C/C++ knowledge
GIT, BitBucket knowledge
Apache and/or Tomcat experience
MySQL experience
Database design
Shell scripting
Experience using HTML and JavaScript to build web applications
Experience designing white box test cases
Ability to document performance data
Experience with the Selenium API
What we offer:
Highly talented, professional and friendly team
The ability to use cutting edge technologies
Possibility for personal and professional growth
Flexible working hours
Colorful offices in Novi Sad
Soft drinks, tea, coffee and fruit
Social activities and very friendly working environment
All benefits paid pursuant to relevant Serbian laws​
If you are interested in this position, please send a covering letter and CV in English!
Deadline for applications: 23.04.2017.