Mesto:
Beograd
Senioritet:
Intermediate
Datum postavljanja:
04.10.2017.
Rok:
19.10.2017.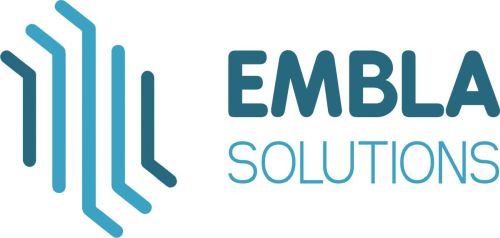 Embla Solutions is a software services company with HQ based in Iceland and IT talent in Iceland and Serbia. We pride ourselves in having a Nordic workplace environment and culture. Our customers create global products which gives our talent the opportunity to work on various interesting projects, both large and small.
Software​ ​Developer
Belgrade
We're looking for an enthusiastic individual passionate about creating software.
You will work closely with customers development teams, helping to deliver outstanding software products for the customer's global customers.
You will work in an international team developing new features in Microsoft Dynamics CRM & Microsoft Dynamics 365. You will be assigned a mentor that will work with you in order to teach and develop your skills.
Duties​ ​and​ ​responsibilities
Analyze, design and implement software solutions
Create and maintain unit tests
Deliver a well documented code
Participate in agile development processes
Program new features in Microsoft Dynamics CRM & Microsoft Dynamics 365
Integrate with other Microsoft products
Other related tasks, as assigned
Qualifications
Degree in Computer Science / Software Engineering or equivalent.
Have 2+ years of working experience in .NET
Good understanding of design patterns and OOP
Familiar with REST Web Services
Experience using Project/Issue tracking tools, such as JIRA
Experience using Microsoft Azure is beneficial
Familiarity with CRM Systems is a plus
Analytical skills and data-driven thinking
Willing to learn and share ideas
Passion for clean code
Ability to multi-task in a busy environment, show initiative and proactively take on responsibilities and challenges
Ability to solve problems independently and quickly
Ability to work both in a team and individually
Willing to travel if needed
Good verbal and written communications skills in English is a requirement
Please send applications in English electronically.
Website www.emblasolutions.com
Deadline for applications: 19.10.2017.