Mesto:
Beograd
Senioritet:
Junior
Datum postavljanja:
14.09.2017.
Rok:
29.09.2017.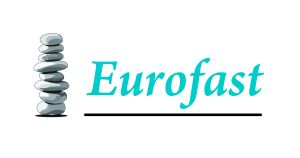 Eurofast is a regional business advisory organisation employing over 200 people is operating in EMEA, through 21 fully fledged offices offering a range of professional services including M&A and Transactional Advisory, Business Restructuring & Insolvency, Market Entry Services, Payroll and Employment Solutions.
On behalf of a client Eurofast is seeking to recruit two (2) talented and highly motivated Software Developers to join their team.
Our client is a cutting-edge software company that provides several related and unrelated interconnected interactive e- and m- services to corporate and retail clients at very competitive charge rates over a common Symbiotic Exchange platform that we call the Communicating Revenue Vessels business model (CRVbm)
Software Developer
Belgrade
JOB RESPONSIBILITIES
Design and build multi-platform smartphone applications
Develop Web and Windows Services
Develop Microsoft SQL Stored Procedures
Troubleshoot existing bugs and issues
Collaborate with a team to define and implement new features
JOB REQUIREMENTS
Bachelor's Degree in Computer Science, Computer Programming or a related field is a must
Good understanding of Object-Oriented Programming and Database Systems
Previous knowledge – understanding of iOS or Android development
Strong problem solving skills
Be passionate about programming
Be willing to learn, develop and apply new skills
Be fluent in English
QUALIFICATIONS AND EXPERIENCE
Knowledge of SQL Server will be considered an advantage
Experience using MS Visual Studio ASP.NET and C# will be considered an advantage
An attractive remuneration package will be offered to the successful candidate according to qualifications and experience.
Please send your CV by 29.09.2017.