Oglas je preuzet sa sajta poslodavca i nije proveren od strane sajta HelloWorld.rs

Mesto:
Beograd
Senioritet:
Senior
Datum ažuriranja:
30.10.2019.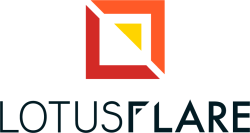 Solution Architect - Digital
Belgrade
LotusFlare is a product company with engineering offices in Silicon Valley, Belgrade and Kiev. Our solution is adopted by leading telecom providers and lifts their product infrastructure into the digital age. We are replacing traditional business backends with an engagement centric dynamic product stack. Our cloud native SaaS platform running on leading public clouds as well as supporting on-premise private and hybrid clouds is based on latest technologies picked from the CNCF stack.
LotusFlare, founded by early product and growth staff from Facebook, is backed by leading investors including Social Capital and Google Ventures. LotusFlare provides a platform for telecom operators to create a 100% digital customer experience where subscribers can choose and port a mobile number, order SIMs and devices, track shipping, choose and purchase plans, discover and consume content, pay bills, receive loyalty rewards, and access customer service. LotusFlare also provides a Growth platform to drive user acquisition, engagement and monetization on digital products. LotusFlare's clients include leading companies such as Verizon Wireless, Telenor, Ooredoo, Singtel, Maxis, Globe, LinkedIn and Skype.
As a Solution Architect, you will be responsible for leading customer projects to ensure that the right solution is designed. You are responsible for ensuring project goals are met and customer expectations are fulfilled. In this role you must have a strong technical background and have excellent problem solving skills. You must have a solid understanding of project management fundamentals and must be comfortable communicating with senior leadership verbally and in writing.
We ask for a lot, but we also offer a lot!
RESPONSIBILITIES:
Able to be a Jack/Jill of all trades, working on the solution design and managing the project at the same time.
Establish the project plan baseline by defining the project scope, secure the necessary resources, plan and monitor all activities.
Work with LotusFlare's engineering team and externally with customer technical teams to ensure best practices are followed and optimal solutions are selected.
Drive project execution; track delivery, take ownership of change management, proactively seek and resolve blockers.
Manage UAT and production releases, and project handover to our support and operational teams.
Participate in pre-sales meetings and contract preparation, help to identify change request opportunities.
Support project management activities, ensuring issues are documented and addressed.
Be a part of a Global Delivery Team, share experiences and develop the PM discipline: simplify processes, methods and tools with creative ideas
Create and maintain project documentation pack, from the project plan to solution documents.
Work with the latest collaboration tools, including Jira, Confluence, Trello, Work@FB .. etc
REQUIREMENTS:
5+ experience in Project Management, Technical Program Management, or similar technical leadership role
5+ years of experience with software development lifecycle from conception to delivery as a software engineer or a solution architect
3+ years of experience working with the telecommunications industry
You are a digital savvy individual that knows the latest digital technologies and trends; you enjoy to experiment and are open to integrating new digital technologies in everyday work.
Telecommunication architecture experience; across IT and Core (OCS/PS/CS) domains to manage and design solutions at scale
Experience in delivering products against a plan in a fast-paced, multi-disciplined, and often ambiguous environment
Experience working independently to design, plan, and execute technical projects
Able to distill data and articulate the rationale for making difficult trade-offs
A solid foundation in service-oriented and digital technologies to be able to understand service inter-dependencies and drive technical solutions for multi-tiered systems
Demonstrated understanding of systems within program space to include limitations, scaling, boundary conditions, and architectural decision-making process
Demonstrated deep knowledge of technical program management and engineering best practices
Comfort and experience with cross-organizational communication; excellent written and verbal communication skills
BENEFITS WE HAVE FOR YOU:
Competitive salary package
Paid lunch
Private healthcare
Yearly bonus
Company stock options
Trainings and workshops
Truly flexible working hours
Top of the class engineers to learn from and work with
WORKING WITH US:
Working with LotusFlare means working with a dynamic team of top engineers in the field at the leading edge of technology and infrastructure abstraction.
Our office is in the heart of the city providing besides great colleagues also good access to public transport, amazing views and everything to make you enjoy the time in the office.
At LotusFlare, our managers focus on creating efficient teams and take care of your personal development, unleash your creativity and help you grow to leading industry experts in the cloud native infrastructure domain.
Deadline for applications: 10.12.2019.
Apply here