Mesto:
Beograd
Datum postavljanja:
29.03.2017.
Rok:
13.04.2017.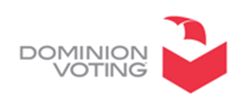 Dominion Voting System
Job Description


System Administrator
Job location: Belgrade
Position Summary:
The Systems Administrator position will join our team in Belgrade, Serbia as a member of the IT Department and will report
to our Director of IT who is based in the United States. This position is responsible for provisioning, installing, configuring,
monitoring and maintaining all hardware and software systems to support the IT infrastructure of the company. In addition,
this position assists with troubleshooting IT problems, backing up the system, archiving and disaster recovery, and providing
expert support to other departments when assigned by the Director of IT.
Job Responsibilities:
Coordinates IT needs in the Belgrade office to meet the needs of department projects, priorities and business needs
Responds to daily Helpdesk requests for company-wide offices and remote users by troubleshooting issues or problems and identifying solutions
Handles installations and setups of all Belgrade servers, network applications, desktops and peripherals
Actively maintains and controls access rights and permissions for users of all IT assets, via Active Directory, as per users' needs and requirements for their positions
Maintains records and documentation on all elements of IT systems and upgrades, backing up the servers on a daily and weekly basis
Manages host security, file permissions, file system integrity, and adding/deleting users
Monitors daily status of regional network (LAN/WAN), resources (hard disk space, CPU utilization, bandwidth availability) via automated tools and manual methods
Keeps up with the IT industry by actively following publications, sites and trends
Complies with all IT policies and procedures
Job Qualifications:
Undergraduate degree in Information Technology or Computer Science.
3-5 years of experience in a Corporate IT environment
Certifications desired include:

Microsoft Certification Systems Administrator (MCSA)
Barracuda
Nimble Storage, or similar (i.e. EMC, NetApp, etc.)

3 years' experience with VMWare
3 years' experience with Asterisk VoIP & Voicemail
Experience with Xen, but not required
Strong focus on customer service
Excellent verbal and written communication skills
Strong organizational skills to include multi-tasking and time management skills
Ability to manage projects with detail-oriented skills
Good knowledge and understanding of information technology/computers
Good mechanical aptitude (server, equipment installations, etc.)
Ability to initiate tasks and projects (self-starter)
Ability to collaborate in a team environment
Ability to troubleshoot problems by analyzing the data and identifying solutions
Ability to establish and maintain business relationships with customers
Ability to analyze problems and identify potential solutions and preventive measures
Ability to be discreet when working with information on files and computers
Physical Demands:
Prolonged activity occurs while sitting at a desk at the computer/phone. There may be intermittent physical activity including walking and standing and minimal lifting. In addition, the position may require extended or evening hours as well as working outside of regular office hours or days or on the weekends to support the network and its users.
Working Environment:
This position is typically in an office environment with ambient room temperatures, lighting and traditional office equipment as found in an office environment. In addition, this position may require occasional visits to the server room which has relatively low temperatures from 40-60 Fahrenheit degrees/5-15 Celsius.
Company Overview:
Dominion Voting Systems provides innovative election solutions to more than 1,200 jurisdictions in North America and abroad. Our team shares several common qualities including high energy, innovation, and dedication to product and customer service excellence. Our company offers challenging, fast-paced, rewarding opportunities for individuals seeking employment in a variety of different functions. You can learn more about us at www.dominionvoting.com
Deadline for applications: 13.04.2017.