Mesto:
Beograd
Senioritet:
Intermediate
Datum postavljanja:
17.04.2019.
Rok:
02.05.2019.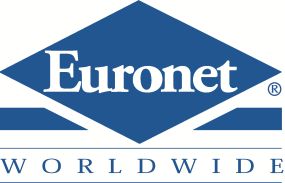 Euronet Worldwide Inc. (NASDAQ: EEFT) is a global leader for processing secure electronic financial transactions. Our products facilitate the movement of payments around the world and connect our partners - financial institutions, retailers and mobile operators - with their end-consumers both locally and globally. We process over one billion payment transactions originating on our global automated teller machine (ATM) and point-of-sale (POS) networks using our proprietary technology platform.
We are currently looking for
System Analyst in CL1 Monitoring Center
Settled in our Belgrade office – Euronet Services d.o.o.
Euronet Services d.o.o. is a subsidiary of Euronet Worldwide in Serbia. We're offering wide range of services for financial institutions, retailers, service provider and individual consumers.
System Analysts are needed for our European Electronic Fund Transfer business.
Job description:
System monitoring - using various tools for checking any system malfunction, troubleshooting the same and allocating to various technical teams in case of a need
Performing routine checks of system processes in timely manner
Monitoring of financial transaction processing from technical point of view
Performing initial investigation in case of problems reported by various internal and external entities
Incident and request management – Being in charge of all ongoing incidents and taking them to the resolution with active participation and coordination between all resolving entities. Keeping track of all communication within the ticket
One of the primary responsibilities will be to ensure meeting customer Service Level Agreements where applicable
Troubleshooting undocumented problems based on previous experience and with help of other shift members
Daily cooperation with ICOs (Visa, Mastercard, UPI, American Express) and their technical departments
Fraud monitoring
This position mainly relates to technical tasks. It does not include direct communication with cardholders or any kind of direct end client support activities.
Working hours:
As our CL1 Monitoring Center department works 24/7 during the whole year, working hours are organized in 12-hour day/night shifts, averaging 15 shifts per month. Shift schedule is defined on two months' basis.
Required skills:
Ability to perform several tasks at the same time (multitasking)
Good general understanding of IT technologies
Advanced knowledge of Windows operating system including Office package, standard applications
Previous experience in one or more of the following areas would be advantage: Networking, Server environment, SQL
Self-motivated with good team spirit, keen to learn new things
Ability to work under pressure
Prioritizing tasks when multiple issues are ongoing
Good knowledge of English language (verbal and written)
ITIL/ISO 20000 certificate is an advantage
Take into consideration that short test will be in place during interview in order to determine technical knowledge level and fluency of English language.
What we offer:
Possibility to learn and advance according to skills and performance
Very stimulating compensation package
Dynamical and multicultural working environment
Work in one of the biggest transaction processing company in the world
Full time employment after paid trial period
Deadline for applications: 02.05.2019.