Oglas je preuzet sa sajta poslodavca i nije proveren od strane sajta HelloWorld.rs

Mesto:
Beograd
Datum ažuriranja:
19.07.2016.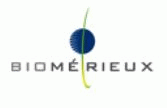 System Engineer
Belgrade
Description
Scientific and technological innovation is at the heart of bioMérieux's strategy. A world leader in the field of in vitro diagnostics for 50 years, bioMérieux designs, develops, produces, and markets diagnostic systems for medical and industrial applications. bioMérieux's solutions (reagents, instruments, software, and services) are used to determine the source of disease and contamination to improve patient health and ensure consumer safety.
To fulfill its mission to improve public health worldwide, bioMérieux is present in more than 150 countries through 41 subsidiaries. Its world headquarters are located in the Lyon area in France.
We are committed to creating an optimal work environment that fosters teamwork, emphasizes training and offers international career development opportunities.
Technical support of bMx's instruments through: (Preventive Maintenance, Curative Maintenance), Guarantee towards our customers about the good functioning of our equipment, Support customer by phone for prompt response, Management of individual spare parts inventory, Cover Instruments install base in the area of his accountability, Establish P.M. Contracts in the area of his accountability, Achieve the yearly indicators of the department and strongly support the pillars of BioMerieux.
Main Accountabilities:
Install/ Uninstall, adjust, maintain, repair, or provide technical support for biomedical equipment.
Evaluate the safety, efficiency, and effectiveness of biomedical equipment.
Train clinicians and other personnel on the proper use of equipment.
Provide support to sales reps/for sales team.
Quality objectives implementation.
Good spare parts handling. (Order planning / using)
Reporting skills .(feedback)
Customer Complains handling and managing.
Yearly Commercial and Quality objective achievement.
Responsible for all tender or Service Contracts processes, related to service both in private and public sector. ( specifications and offering).
Be able to follow all the local and global procedures.
Qualifications
Typical Studies-Experience, Skills and Qualifications:
Studies-Experience:
Engineering degree
Experience in biomedical applications.
Computer Network Basic or expert skills.
Skills and Qualifications:
Able to use and work with tools and hardware.
Computer and Network skills
Communication and negotiation skills with customers. Able to work as a part of a team.
Microsoft Office Skills
Planning skills
Be flexible in traveling to the Adriatic cluster to support all the regions.
Scope and Resources Accountability, typical Performance Indicators:
Scope and Resources Accountability: Technical support of BioMerieux instruments.
Financial Indicators (revenue, budget, etc.): Achieve the yearly department budget, achieve the yearly personal budget, respect the commercial policy of the company.
Key Performance Indicators (KPIs): Sufficiency of SE personnel, Communication level of SE's with others colleagues/departments (AS – Sales dept), Technical training level (GCS or internal), Definition of the area that the SE has to cover, Quality of the tools, Complain management and reporting, FCA & MAR implementation.
Key Contacts (internal / external) and Interfaces: GCS, CCMC, CSI, all the departments of BioMerieux Serbia.
Deadline for applications: 22.07.2016.