Mesto:
Beograd
Datum postavljanja:
19.07.2016.
Rok:
07.08.2016.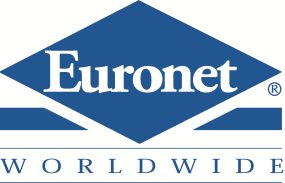 Euronet Worldwide

Euronet Worldwide is an industry leader in processing secure electronic financial transactions. The Company offers payment and transaction processing solutions to financial institutions, retailers, service providers and individual consumers. These services include comprehensive ATM, POS and card outsourcing services, card issuing and merchant acquiring services, software solutions, consumer money transfer and bill payment services, and electronic distribution for prepaid mobile phone time and other prepaid products.
We are currently looking for a
SYSTEM OPERATORS
in our CL 1 Monitoring Center
Settled in our Belgrade office – Euronet Services d.o.o.
Euronet Servicess d.o.o. is a subsidiary of Euronet Worldwide in Serbia. We're offering wide range of services for financial institutions, retailers, service provider and individual consumers.
System Operators are needed for our European Electronic Fund Transfer business.
Job description:
System monitoring - using various tools for checking any system malfunction, troubleshooting the same and escalating to higher level teams in case of a need
Performing routine checks of system processes in timely manner based on email alerts and manual system checking
Performing first level investigation in case of problems reported by various internal and external entities
Incident and request management – Being in charge of all ongoing incidents and taking them to the resolution with active participation and coordination between all resolving entities. Keeping track of all communication within the ticket
One of the primary responsibilities will be to ensure meeting customer Service Level Agreements where applicable
Troubleshooting undocumented problems based on previous experience and with help of other shift members
Monitoring of financial transaction processing from technical point of view
Frequent communication and cooperation with ICOs (Visa, Mastercard, UPI, American Express) and their technical departments
Training new joiners and providing feedback for their further improvement.
Working hours:
Working in 12 hours shifts 24/7, per schedule, including nights, holidays and weekends averaging 15 shifts per month.
Required skills:
Good general understanding of IT technologies
Advanced knowledge of Windows operating system including Office package, standard applications
Previous experience in one or more of the following areas would be advantage: Networks, Server environment, SQL
Ability to perform several tasks at the same time (multitasking)
Self motivated with good team spirit, keen to learn new things
Ability to work under pressure
Prioritizing tasks when multiple issues are ongoing
Good knowledge of English language (verbal and written)
What we offer:
Possibility to learn and advance according to skills and performance
Dynamical and multicultural working environment
Work in one of the biggest transaction processing company in the world
Adequate compensation package
Full time employment after 6 months paid trial period
You can send us your biography and cover letters electronically until Sunday 7th of August.
Deadline for applications: 07.08.2016.