Mesto:
Beograd
Senioritet:
Intermediate
Datum postavljanja:
23.07.2018.
Rok:
07.08.2018.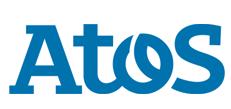 TTS Service Integration Specialist
Belgrade
The TTS Service Integration Specialist is considered the technology subject matter expert responsible for the analysis, design, development, integration and implementation of various solutions with focus on service integration projects on ServiceNow platform.
TTS Service Integration Specialist demonstrate technical leadership on all aspects of technology implementations and integrations. Your main task will be to implement and integrate technological solution that will meet the requirements of the client. You must possess a unique blend of business and technical understanding and a holistic approach to your work. You must have a broad understanding of the Technology and market. This includes understanding the key issues affecting the customers in order to deliver compelling value proposition and technology choices. Professional development plan will be provided to achieve expert level in new fields and technologies. You will have opportunity to work with global expert team on local and regional projects.
Principal Functional Responsibilities
Implement state-of-the-art ITSM solutions with ServiceNow according to customer needs and current blueprints
Serve as a subject matter expert responsible for analysis, design, development, integration and implementation of modules and application on ServiceNow platform
Support the configuration of application including, but not limited to, Service Catalog, Service Portal, Incident, Change, Problem, Knowledge, Release, Asset Management, Configuration Management (CMDB), Project & Portfolio (PPM), Governance, Risk, Compliance (GRC) and Reporting / Performance Analytics
Help transform business and technical requirements into implementation plans; Document requirements, develop technical specifications, maintain architecture / integration documentation
Works with product team to ensure user stories are developer-ready, easy to understand, and testable
Formulate testing approach, develop test cases, and deploy code into Production in defined releases
Support in presales activities; customer advisory, preparation and execution of customer specific presentations and workshops, perform product demonstrations, support in creation of offerings and support in creation of sales strategies
Formulate and socialize development best practices within ServiceNow, utilize studio and team development features within ServiceNow to maximize productivity and effectiveness.
Analyze, troubleshoot, and fix identified ServiceNow system issues / operational support tickets
Provide on-call support for ServiceNow Production issues
Requirements
Experience / Skills
Minimum 2 years of experience with ITIL-based processes and tool or equivalent experience supporting applications used internally by IT
2+ experience in integration of ServiceNow or equivalent ITSM solutions

Experience in implementation and customization of core applications including Incident, Problem, Change, Knowledge, Configuration Management, and Service Catalog
Experience in the IT Operations Management (ITOM) space including Event Management, Release Management, Discovery +CMDB, Service Mapping and Orchestration is preferred
Experience in the Business Management (ITBM) space including PPM, GRC, Performance Analytics and Financial Management is a plus
Experience with Portal Development; and front-end solutions in Jelly or AngularJS
Proficient working with workflows, business rules, UI pages, UI actions, UI policies, ACLs, and notifications.
Performing health checks, monitoring performance and mitigating issues
Managing users, groups, and roles
Upgrading patches and families
Cloning over lower environments
Providing advanced support by troubleshooting, implementing bug fixes, and root cause analysis

1+ years of system integration experience with the technologies: HTML, CSS, XML, JavaScript, PowerShell, Perl, Python;
Database technologies such as JDBC, SQL; Data modeling background
Experience integrating third-party software and APIs with ServiceNow or equivalent solutions using REST and SOAP
Hands-on experience on integration work using LDAP, SSO and Mid Servers
Custom UI Changes with usage of Web Technologies
Fundamental knowledge of networking including TCP/IP ports and firewalls, network protocols, and IP networks
ITILv3 certified is plus
ServiceNow Administrator and/or Developer certification is plus
Technical knowledge of the ATOS partner portfolio core products is plus. Our main partners are EMC, VCE, VMware, Cisco, NetApp and Dell.
Education / Language
BA/BS in Computer Science, Information Technology, or related area required
Written and verbal proficiency in English
Key Strengths
Excellent communication, presentation, writing and interpersonal skills
Team player
Fluent in English
Exceptional analytical thinking skills – including the ability to assimilate new information
Understanding of how technology translates into business solutions
Strong problem identification and solving skills
Willingness to work remote
Benefits
Work on global projects
Expert community
Learning platform
Personal Development Plan
Possibility to develop in broad range of technologies/solutions
Work from home
Private health insurance
Rok za konkurisanje: 07.08.2018.