Mesto:
Beograd
Senioritet:
Senior
Datum postavljanja:
05.09.2016.
Rok:
05.10.2016.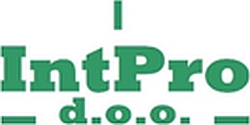 Company IntPro d.o.o. Beograd announces a new job, for the position:
"Team Leader and Architect Big Data IoT Software"
Location: Belgrade
Purpose
Our business partner, the world leader in onboard data recorders and black boxes, is building the next generation of a Big Data IoT Analytics and Machine Learning Solution to support the customers with a cloud based platform to integrate and optimize their business and value chain and make sense of the big data that world-wide on-train sensor network delivers. As a full service supplier for IoT our business partner delivers intelligent sensors, data recording and analytic software technologies to integrate sensor data into the business process, intelligence and decision making of his global blue chip customers.
Job Description
The Team Leader is responsible for ramping up and managing a team of software developers at new Belgrade location to strengthen our business partner's long term Big Data initiative. In his/her second role as software architect, the team leader closely cooperates with the Lead Architect in Berne, Switzerland, to design new features for Big Data IoT Software suite. The Team Leader has an integrative personality supporting an open and constructive communication style among all team members. He/she is able to convey the technical, as well as the organizational and working culture aspects of the job within the team and is able to cooperate and interact with the Berne development team.
Tasks
Is the line manager of development team
Acts as Scrum Master within the Belgrade team
Defines the SW architecture for the software suite in close cooperation with the Lead Architect in Berne
Defines technical requirements of the software suite in close cooperation with the Product Owner
Supports the Product Owner in assessing the feasibility of new customer specific requirements
Elaborates solutions from concept stage towards implementable designs, also jointly with the team
Develops prototypes for joint assessment with the Product Owner
Elaborates all required documentation to be able to convey designs to his team and the team in Berne
Acts as bridge function between his team and the Berne based team (incl. travel activities)
Implements new features as required, jointly with the team
Supports the maintenance of existing features, incl. implementation of bug-fixes, if required
Develops a technical long-term vision for the Product Owner software suite in close cooperation with the Lead Architect in Berne
The Team Leader and Architect Big Data IoT Software
Has the required social skills to ramp-up and manage a Scrum oriented team of software developers
Has excellent knowledge in the area of client-server or multi-tier cloud architectures and related technologies
Easily works in an agile (Scrum) test driven development (TDD) environment
Communicates in a proactive, transparent, open, and constructive way to his team and towards the team in Berne
Is prepared to make and support technical decisions
Is able to anticipate the impact of his decisions on development budgets and schedule, as well as on operational aspects of the product and, last but not least, on customer expectations
Has an intrinsic drive to develop the product further and shape its technical future
Qualifications
University degree in the computing sciences (or equivalent)
Fluent English (B2)
Senior in the area of software application development (ideally 5+ years of experience)
Track record in successfully designing architectures for client-server or multi-tier based enterprise systems
Sound knowledge in technologies such as Java, JavaScript, JEE and RCP, database systems, web protocols, message protocols, modern UI technologies, etc.
Experience in developing applications under Linux and Windows (Eclipse, Maven, etc.)
Several years exposure to an agile software development culture
Intercultural experience with an international team
Experience in the area of 'big-data', 'cloud technologies' and 'micro services' is an advantage
Experience in the area of 'analytics' and 'anomaly detection' is an advantage
Experience in the area of 'NoSQL', 'Document' and 'Hybrid in memory' databases is an advantage
Experience in the area of 'MQ' and 'MQTT' messaging systems is an advantage
Knowledge of German is an advantage
Knowledge in the domain of railway systems is an advantage

We offer
High competitive salary and bonuses
Great opportunity for personal development
Work in a highly professional international team
Work with cutting-edge technologies and take part in complex, innovative projects
Your application with CV (in English) and evidences of fulfillment of conditions please send electronically before the deadline.
IntPro d.o.o. will contact only candidates shortlisted.
Work is expected to begin in September/October 2016, with full time non-limited employment contract.