Mesto:
Beograd
Datum postavljanja:
05.09.2016.
Rok:
04.10.2016.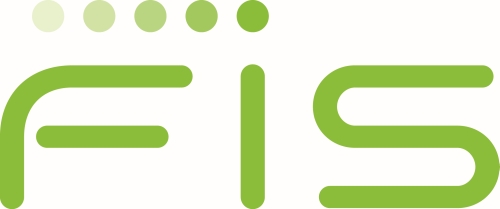 Technical Analyst / IT Administrator
Job location: Belgrade
About Us
FIS is a global leader in financial services technology, with a focus on retail and institutional banking, payments, asset and wealth management, risk & compliance, consulting and outsourcing solutions. Through the depth and breadth of our solutions portfolio, global capabilities and domain expertise, FIS serves more than 20,000 clients in over 130 countries. Headquartered in Jacksonville, Fla., FIS employs more than 55,000 people worldwide and holds leadership positions in payment processing, financial software and banking solutions. Providing software, services and outsourcing of the technology that empowers the financial world, FIS is a Fortune 500 company and is a member of Standard & Poor's 500® Index.
Technical Analyst will be member of a team responsible for deploying and maintaining a hosted application environment infrastructure for FIS Capital Markets. This will involve monitoring and technical support for VMWare infrastructure, Windows/Unix and Database system level support, creating new and improvement of existing sql and shell scripts as well as network administration.
We are looking for potential in candidate and we are willing to invest in training of new team member.
Team Responsibilities are:
Local network infrastructure administration
Windows and Linux administration
VM Ware infrastructure administration
Documentation of systems, controls and monitoring
Databases administration
Desirable Skills:
Networking equipment administration (TCP, VPN, HTTP, SSH, SSL, FTP)
System administration of modern Windows/UNIX/Linux systems
VMWare software and virtualization technologies.
Deployment and administration of Sybase/Oracle RDBMS systems
Knowledge of UNIX/Linux shell scripting (sh/csh, bash, Python, Perl) and SQL scripting is a plus
Knowledge of programing languages C/Java/OOP is a plus
Competencies:
Is a team player and enjoys working in dynamic team
Is proactive, open-minded committed and ambitious
Eager to dive into and learn more about the business domain
Acts calm and systematic in hectic situations
Prerequisite Qualifications:
Graduate at any technical faculty
Networking knowledge
Windows OS/Linux knowledge
Basic PC hardware experience
Shell scripting experience
SQL experience
Database Oracle/Sybase administration knowledge
VMWare knowledge
The successful candidate will have excellent written and verbal communications skills. The ability to thrive in a fast-paced, production-critical environment is a must, as is the ability to meet deadlines and work well in a team setting.
We look forward to receiving your application. Please use only following link in order to apply (only complete online applications will be considered): Apply Here.
Deadline for applications: 04.10.2016.