Mesto:
Beograd
Senioritet:
Intermediate
Datum postavljanja:
27.07.2016.
Rok:
11.08.2016.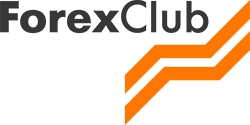 Forex Club, a leading international brand in the market of online investing and trading is coming to Belgrade! Since 1997 we have been helping our clients around the world trade in currencies, indices, shares, and metals.
Now it is time to expand and enhance our Development Team to make innovative and game changing solutions for the Financial Trading Markets around the world.
To this end, we are looking for talented and experienced IT Professionals who are both pioneers and leaders in our new development centre.
Together we will embrace AGILE working practices in a fun but energetic work environment.
To start this next phase of our journey we are looking for the best of the best Testers on our drive along the road to continuous integration and delivery!
We are looking for specialists with a focus on automation but as important to us as experience with a particular set of tools is attitude.
We're looking for colleagues with great communication and interpersonal skills, who can talk accessibly with other people of varying levels of technical expertise.
Now for the boring bits……
Test Analyst
Job location: Belgrade
Test Analysts – our perfect profile
MUST HAVE:
4+ years as an Automation Test Engineer or Test Analyst in an agile development camp
Experience with automation test frameworks & tools, including: Selenium Webdriver, Appium, SOAPUI, Jmeter.
Demonstrable experience managing and maintaining automated test suites
Experience with testing Web Services and their integration. APIs: SOAP, REST, XML, JSON
Creative mind set / curiosity and willingness to learn / critical thinking / perseverance and passion for delivery
Experience with version control systems (Git or Subversion)
Ability to learn and adapt to new technologies.
Can do' and 'can automate anything' attitude
NICE TO HAVE:
Experience with object-oriented programming language (Java, Ruby or C#)
Jenkins - Consolidated knowledge in how automated tests should be integrated in a Continuous integration pipeline.
Experience with scripting language (VBs, JS, Bash or PHP)
Experience with Performance Testing of Webservices (SOAP and REST)
Agile Lead / Kanban / Scrum master skills
We understand that not everyone is perfect so if you don't have all of the above attributes, feel free to send us your application anyway.
Deadline for applications: 11.08.2016.