Mesto:
Beograd
Datum postavljanja:
13.10.2016.
Rok:
27.10.2016.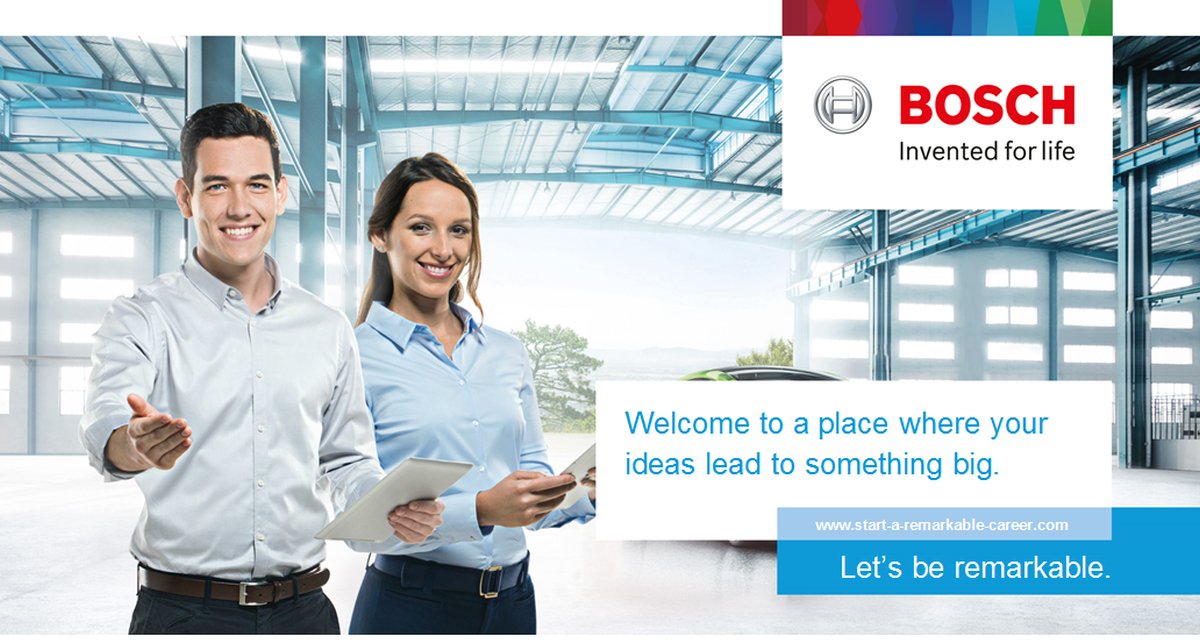 Start something big today. Apply now:

Test Manager (f/m)


Power Tools IT Coordination and Organisation Belgrade


Do you want beneficial technologies being shaped by your ideas? Whether in the areas of mobility solutions, consumer goods, industrial technology or energy and building technology – with us, you will have the chance to improve quality of life all across the globe. Welcome to Bosch. At Bosch, we develop, examine and enhance new systems, components and technologies. Our aim is simple – improving lives. The Power Tools Division of the Bosch Group is the world market leader for power tools and power tool accessories. With brands such as Bosch and Dremel, the division stands for customer focus and great engineering progress. The core success factors are innovative strength and pace of innovation. Each year, Bosch Power Tools launches more than 100 new products onto the market.

Your contribution to something big:


Robert Bosch Power Tools (PT) is reworking the technical change process in the framework of a worldwide project. This includes a redesign of the PT self-developed IT tool using up to date programming tools and web technologies. Actually 4.500 users are working in the tool and it supports all technical changes in the >20 production locations for PT worldwide. Furthermore this includes support of the daily business concerning the further running systems. For our agile IT team we are looking for an experienced test manager.

►Understand the testing effort by analysing the requirements of a project

►Build a testing team with appropriate skills, attitudes and motivation

►Identify Training requirements and forward it to the Project Manager (Technical and Soft skills)

►Develop the test plan for the tasks, dependencies and participants required to mitigate the risks to system quality and obtain stakeholder support for this plan

►Arrange the Hardware and software requirement for the Test Setup

►Assign task to all Testing Team members and ensure that all of them have sufficient work in the project

►Ensure content and structure of all Testing documents / artefacts is documented and maintained

►Document, implement, monitor, enforce all processes for testing and advocate an appropriate level of testability focus in the software development process




► Check / Review the Test Cases documents

►Track and prepare the report of testing activities like test testing results, test case coverage, required resources, defects discovered and their status, performance baselines etc.

What distinguishes you:

►Experience (2-3 years) in software development as a test manager, ideally in web projects

► Experience in the implementation of test environments

► Good understanding of processes

► Experience with automated testing preferable (preferred)

► Willingness to work in a global team, excellent communication and coaching skills

► English (fluent in spoken and written), German (desirable)

► Experience in agile projects (preferred)

► Willingness to travel – mainly to Germany (about 60%)

► Experience with HP ALM and JIRA preferred

►Good MS Office

Your future job location offers you

Flexible worktime options, inspirational working space and working conditions, great team with experienced and helpful colleagues, chance to work in international environment, chance to travel.
Make it happen.
If you believe you are the right candidate, please send your CV in English using Apply button no later than 27.10.2016.
Only shortlisted candidates will be contacted. www.start-a-remarkable-career.com