Mesto:
Beograd
Senioritet:
Intermediate
Datum postavljanja:
16.08.2018.
Rok:
15.09.2018.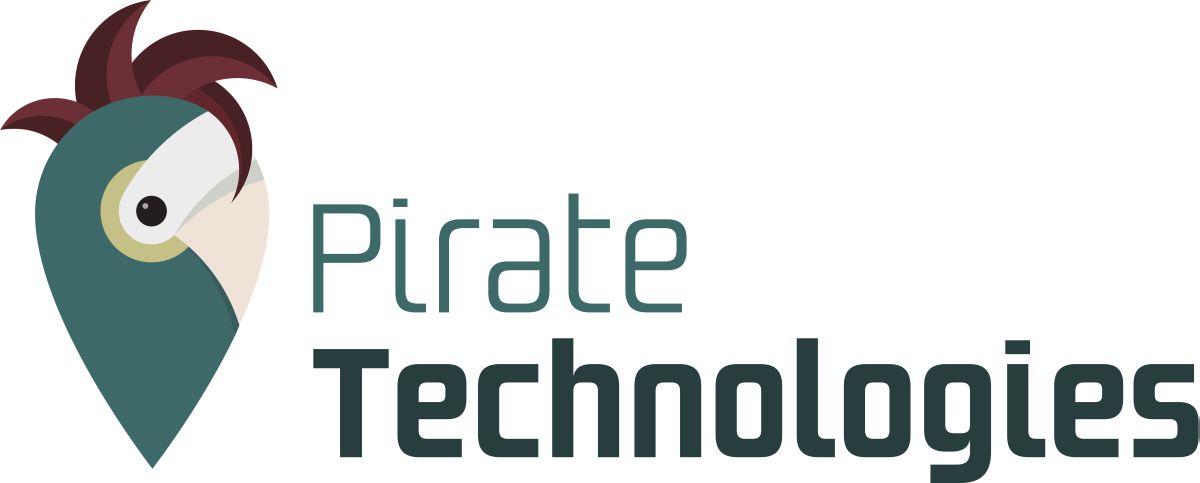 UI / UX Designer (f/m)
Full-time
Belgrade
ABOUT US
HolidayPirates (www.holidaypirates.com) is one of Europe's fastest growing, free-to-use, travel search platforms and apps, providing users with the best value for money international travel deals. Since its inception in 2012, the company has grown to become the largest online travel community in the world.
HolidayPirates Group continues to expand its online presence in Germany, UK, Netherlands, Austria, Italy, Poland, France, Spain, Switzerland, and most recently, the USA. Our 200 employees from 33 different countries work on 10 websites in 7 different languages.
HolidayPirates Group operates the following domains: urlaubspiraten.de, HolidayPirates.com, urlaubspiraten.at, PiratinViaggio.it, VakantiePiraten.nl, VoyagesPirates.fr, wakacyjnipiraci.pl, ViajerosPiratas.es, SemesterPiraterna.se, Ferienpiraten.ch and TravelPirates.com
Companies founded under HolidayPirates Group are: VoyagesPirates SAS in France; HolidayPirates Ltd. in London; Pirate Technologies d.o.o in Serbia for new technologies and the advancement of our own product; and TravelPirates Corp. in the US, launched in February 2016.
Facts and figures:
Global headquarters in Berlin, Germany
Management: David Armstrong (CEO)
Numbers:

More than 9,5 million Facebook fans,
10 million App downloads,
800.000 Newsletter subscribers,
over 1 million WhatsApp subscribers.
HolidayPirates Group is an equal opportunity employer and evaluates applicants regardless of an individual's age, musical taste, race, color, gender, religion, ice cream flavor preference, national origin, sexual orientation, marital status, disability, or veteran status.
AHOY MATE!
Are you passionate about great UI and UX design?
Do you have experience in cross-functional teams?
Do you enjoy putting yourself in our customer shoes?
Do you think that design isn't finished until somebody is using it?
Yo-ho-ho! Then you are the pirate we are looking for!
DUTIES ON DECK:
UX research, development of mockups and prototypes.
Extensive experience in creating a UI design.
Ensurance of a consistent look and feel across products.
Collaboration with project management and developers to define and implement innovative solutions for the project direction, visuals and user experience.
Executing all visual design stages from concept to final hand-off to the development team.
Developing intuitive & engaging visual and interactive designs.
Creating prototypes for testing and refine interactions.
Revise/update designs and documentation based on continuing user testing and feedback from the users.
Maintain, guide and push the boundaries of HolidayPirates' design.
YOUR TREASURE OF EXPERIENCE:
A degree in graphic arts, communication or interaction design, but titles are less important to us than your actual knowledge and experience
More than 3 years of professional digital design experience
Have a diverse portfolio and good technical understanding of web and mobile product design
Ability to prioritize and complete multiple projects in a timely manner.
Experience with Sketch, Invision, Adobe CC, wireframing and prototyping tools
Be comfortable about sharing your design decisions on a collaborative level, being open to listen and deliberate towards the best design solution for the product.
Collaborate effectively with many other multidisciplinary teams that are working on different platforms
Proficient in English, both in verbal and written word.
Have communication skills that help you to succeed in your daily work with multidisciplinary international teams.
EXTRA KNOTS FOR:
Experience with Jira is a plus
Familiarity with the Agile Development Methodology
OUR SHIP & OUR CREW OFFER YOU:
We will provide the technology equipment/gadgets of your choice
We will give you freedom for your creativity
Flexible working hours
A corporate culture in which it is fun to contribute manpower and initiative
A great team with smart colleagues
An attractive and competitive salary
Barrels of juice and boxes of suits - as much as you like!
Anchoring berth directly in Belgrade - Serbia
If you like our offer...
We are looking forward to receive your application with CV (PDF) and portfolio (PDF or online) in English. And don't forget to let us know about your salary expectations and start date.
Please submit all document in PDF-format! Other document types won't be accepted by our system.
Work like a captain, play like a pirate!
Deadline for applications: 15.09.2018.