Mesto:
Belgrade (Serbia), Sofia (Bulgaria)
Senioritet:
Intermediate
Datum postavljanja:
28.06.2016.
Rok:
28.07.2016.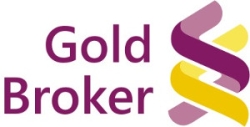 Gold Broker is a software development company with a focus on developments in the field of Telemedicine. The company active since 2006 received recently a long-term service contract with a Central European Health Care Insurer and Telemedicine operator.
Our goal is to provide the tools, needed for a telemedicine connection between patients, physicians, pharmacists and others interested in remote medical consultations.
We use technology to deliver healthcare, expertise and information over distance. We create web-based 'e-health' and video-based applications, that can be delivered 'real-time' or through 'store-and-forward' mode. Telemedicine is unique in having the capability to cross geographical, social and cultural barriers within the health field. It is not a surprise that there is an increased interest in the distance care due to the efficiency gains for both the patient and the healthcare provider.
Web Developer PHP5 Symfony and WebRTC
For our new office in Belgrade we are hiring talented and experienced PHP Web Developers with development skills in PHP with Symfony.
Job location: Belgrade (Serbia), Sofia (Bulgaria)
We Are Developing for the Central European the Health Care Insurer an Audio / Video telemedicine platform based on WebRTC and SIP Server.
2-5 years experience working with backend technologies (PHP5 OOP is preferred)
Proficiency with the Model-View-Controller (MVC) architectural pattern, and previous experience developing web applications using existing MVC frameworks is required. (Symfony2)
educational background in computer science, information technology, telecommunications.
excellent skills in PHP OOProgramming
excellent skills in database design and implementation using MySQL, Doctrine
excellent skills in HTML, CSS, JavaScript, XML, AJAX
throughout knowledge in Symfony2
knowledge in either SIP protocol, Flash Media Server, WebRTC, Peer to Peer communication
Fluent English is a must
We offer:
Attractive remuneration
Full-time employment or Civil Contract if you like your professional freedom
Flexible work time
Excellent and casual working environment
The choice between any Linux platform or OSX
Future career development within a well-established and fast growing company
Send us your:
CV in English
samples of your previous work alternatively provide us professional references
notify us about your approx. salary expectation
Deadline for applications: 28.07.2016.