Mesto:
Novi Sad
Senioritet:
Intermediate
Datum postavljanja:
27.03.2018.
Rok:
26.04.2018.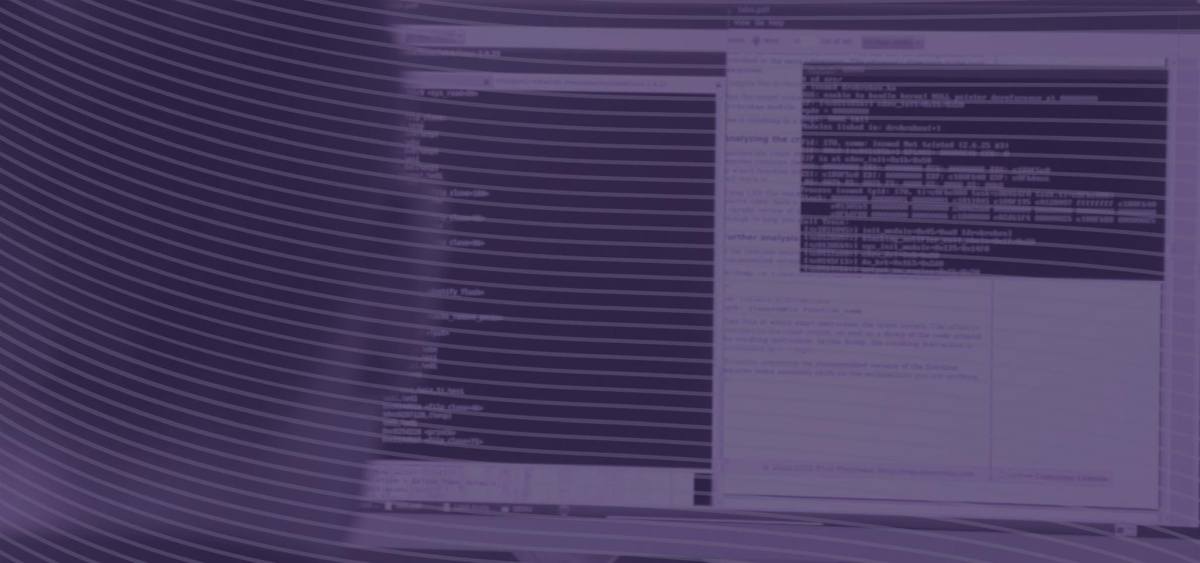 ---
Web
Developer
---
BBT (Black-Box-Testing) group is working on cutting-edge testing tools development, used by world's leading companies. BBT line of products offers automated solutions for testing of integrated DTV systems, digital satellite, cable and terrestrial receivers (Set-Top box), IP STB, DVD and Blu-ray players, mobile phones, etc. Although web based, tools are typically innovative combination of software and hardware components, which offers great challenges in development but also great recognition and sense of proudness once products are done.
Your role would include development of new web-based testing tools, as well as maintenance and improvement of existing tools. For more details about product: http://bbt.rt-rk.com/
Responsibilities
FE/BE development (full stack)
Actively participating in architecture definition for new products
Development of tests (unit tests, integration tests, E2E tests)
Software lifecycle support (bug fixing, feature request investigation/estimation).
Documenting implemented application features (user manuals, screen casts)
Requirements for joining our team
University degree in the field of computer technology
4+ years of work experience with JavaScript and HTML
Experience with some of popular JS frameworks (Angular, jQuery, ReactJS)
Experience in development using Node.js
Understanding of principles of client-server architecture, SOA
Understanding of REST services and experience in working with them
Experience in unit/integration testing with some of popular frameworks
Knowledge and experience in working with relational databases
Knowledge and experience in working with IDEs such as Eclipse, WebStorm, NetBeans…
Knowledge of working with version control system (SVN, GIT)
Knowledge of working with project management tools (Redmine)
Good knowledge of English, both written and spoken
Orientation towards teamwork
Initiative and independence in solving programming tasks
Preferred skills and knowledge
Basic knowledge of DTV, HbbTV
Knowledge of Java and PHP programming language
Knowledge and experience in development of Java EE applications
Knowledge of tools for Web applications development
Knowledge of Polymer library for developing Web components
Knowledge of GWT Platform for Web applications development is a plus
Willingness to learn other programming languages and platforms, primarily C and C ++
If you do not have this knowledge, we will give you an
opportunity to master it.
Benefits of joining our team:
The result of your work will be integrated into the products of world leading companies
Professional and academic development in cutting edge technologies, as well as support for participation in national and international scientific conferences
Well paid job
Work in a new and modern setting with the latest platforms and tools
Pleasant and relaxed atmosphere, team spirit, team-building activities (recreation, entertainment, cultural events...)
Flexible work schedule and casual dress code
Possibility to travel and work abroad in joint projects with global leading companies
Location: Novi Sad
We thank all the candidates that show interest in our company, but only shortlisted candidates will be contacted.
RT-RK is a R&D company and national research institute that delivers development services and own products in the arena of real time embedded systems, with strong focus on consumer electronics and automotive. Headquartered in Novi Sad, with o ces in Belgrade (Serbia), Banja Luka (Bosnia and Herzegovina) and Osijek (Croatia) with over 800 engineers, RT-RK is one of the biggest development houses in the Southeast Europe. The company's business is structured in two big categories: professional services (outsourcing, near shore development centers), and own products. Imagination, Cirrus Logic, TTTech, Western Digital, Google, Marvell, Qualcomm, ST Microelectronics, Kudelski, are some of the clients, with whom our engineers have the opportunity to work. The main areas of our exper- tise are: embedded systems, TV software, DSP, industrial and automotive software, FPGA, product design, and small scale production.
www.rt-rk.com