Mesto:
Beograd
Senioritet:
Senior
Datum postavljanja:
20.08.2018.
Rok:
19.09.2018.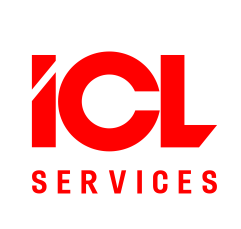 Workplace Infrastructure SAM Consultant
Belgrade
ICL Services is one of the biggest and oldest Russian IT companies and in top 100 world IT outsourcing companies. Today, the company works with more than 80 major clients from 30 countries, and has recently expanded its operations into the Serbian market. We are dynamic, determined, and provide a broad scope of services to some of the largest and most diverse companies in the world. For this, we are also well-respected and constantly strive to maintain our standards of professional excellence and ethical conduct.
Requirements:
Experience in IT for at least 5 years
English upper-intermediate (written/oral)
Good general understanding of Wintel: Server and client OS Windows (7/8/10, 2003/2008/2012/2016), Active Directory, DHCP, DNS
Good basic knowledge of networking: TCP / IP, VPN, vLan, LAN, Ethernet
Good understanding of the principles of the DBMS. The experience of writing stored procedures
Powershell/VbSrcipt/any other scripting language experience for automation of routine tasks mainly related to inventory and handling of the data from different sources like Active Directory, DBMS, client machines and other sources (for instance, using WMI) – is a plus
Understanding the technologies and principles of managing the PC and Windows server park in an Active Directory domain using Enterprise Management systems (SCCM, Altiris, LanDesk / Ivanti, CA ITCM and others); knowledge and practical experience with one or more such systems (design, implementation, support, implementation of image management, applications, updates) will be a good plus
Experience of working in the field of software licensing or work in the company - a supplier of software products is desirable for at least 2 years
Team player, excellent presentation skills
Experience in the sale of SAM projects, participation in the valuation of the project and service costs – plus
Experience with foreign customers – plus
Experience in any of the following areas, except for SAM, will be a big plus: Enterprise Management, Client OS Image Management, VDI (Citrix XenApp / XenDesktop, VmWare View, Microsoft RDS / VDI), Messaging & Collaboration (Microsoft Exchange, Skype for Business, Sharepoint, Office 365), Enterprise Mobility Management (Microsoft Intune / EMS, VmWare AirWatch, Citrix XenMobile, MobileIron and others), Security (Antivirus, Information Protection, Identity & Access Management)
A huge plus will be the experience of designing and implementing solutions for any of these directions for enterprises with more than 500 PC users
In-depth knowledge of licensing rules for key manufacturers, mainly Microsoft (and also Adobe, Citrix, Symantec, SAP, Oracle, will be an undoubted and big plus)
Experience in designing software management processes is desirable; if there is no such experience, but there is an experience of performing one of the roles in an established and sufficiently mature process with a thorough understanding of the whole process - it will also be a plus
Knowledge of the methodology of Microsoft SAM-plus projects
It is desirable to have thorough knowledge and practical experience with one of the leading License Management systems - SNOW License Management, Flexera FLNM and other similar systems
Knowledge of ITIL - plus. Experience with ITSM systems as a process participant, understanding of the main processes of ITSM / Configuration Management is very desirable. The availability of the ITIL Foundation certificate is an even bigger plus
Readiness for business trips to Europe, Russia and the CIS
The desire to grow and develop in a powerful team of consultants and architects
Responsibilities:
Participation in sales of SAM projects as a consultant
Active development of SAM's direction in the company
Licensing analysis on SAM projects (writing SAM documentation (regulations, description of processes, areas of responsibility, etc.)
Design and implementation of software asset management solutions
Support for demonstration environments of SAM solutions
Training of other consultants in SAM management, work with SAM solutions, development of internal trainings
Advising clients on optimization of software asset management processes, selection of procurement strategy, etc.
Preparation and holding of presentations and seminars on SAM for clients (foreign customers, mainly Europe, and Russia / CIS)
Development of modern technologies and methodologies in the field; development, documentation and implementation of SAM (software asset management) processes for our customers
Maintenance, development and updating of all materials on SAM services in the portfolio of our Company
Participation in tenders for the purchase of software, licenses and licensing support carrying out of licensed audits and audits of software
Participation in other IT projects of the Company, depending on the existing experience in other areas
What we offer:
A full-time employment contract
An opportunity to work on challenging projects with some of the world's largest companies
Opportunities for advancement within the company
A highly professional, but very friendly team you will enjoy being a part of
Professional education and certification
Business trip to Russia to headquarters for 2-3 weeks for education at the beginning of work
A high level of independence in professional duties – we will rely on your opinion and personality
Modern comfortable office in New Belgrade
Professional education and certification – ICL genuinely values its employees and works continually on knowledge improvement across the business spectrum
We are looking forward to receiving your resume. Our selection process consists of an introductory interview with the team in Belgrade, and a technical interview with our IT experts in Kazan. We endeavor to make our selection process as quick and as transparent as possible – don't hesitate to ask if you have any questions. Please, bear in mind that only shortlisted candidates will be contacted for an interview.
Please, apply with your CV in English.
Rok za konkurisanje: 19.09.2018.