Our environment is constantly changing. Since the changes happen so often, in most cases, people's reactions to them are automatic and without conscious perception that a change has even happened. Nevertheless, they surely affect our lives and can be private, social, and business in nature.
The crucial part of a healthy environment is its greatest asset - its employees. Nurturing a culture where every person can develop themselves in order to achieve prosperity in every aspect of their life is what guides a company in the right direction.
Why Is it Important to Have Psychologists in the Organization?
Humans seek balance in their lives, and when it is achieved successfully, this state is called homeostasis. It is a state of balance among all the human systems needed for the body to survive and function correctly. It is an organism's tendency to maintain stability and it helps humans bring their functioning to an optimum level.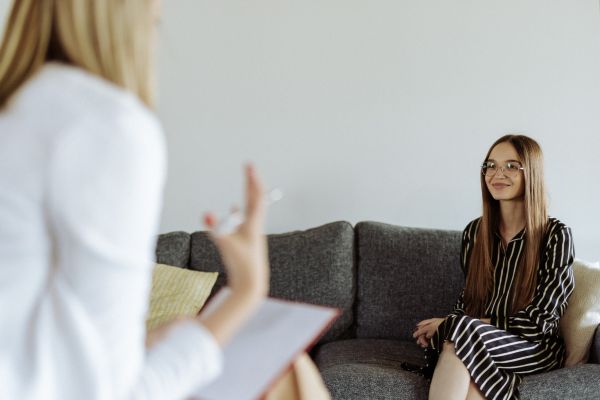 Due to numerous stress factors, homeostasis can be disrupted in the case when one's needs or desires have not been met. In the workplace, environmental stress can be unpleasant interpersonal situations, lower work performance, not-so-good feedback, etc., which all lead to unhealthy emotions. If the stress lasts too long, it becomes chronic. As a result, homeostasis is disrupted, overloading the body's adaptive mechanisms, and health suffers.
This is the situation that we inevitably want to avoid.
How do we do it?
Obviously, we cannot stop stress from influencing our colleagues' lives. But what we can do is train them to cope with stress successfully. That is where Slavica, our Human Value Manager, enters the scene.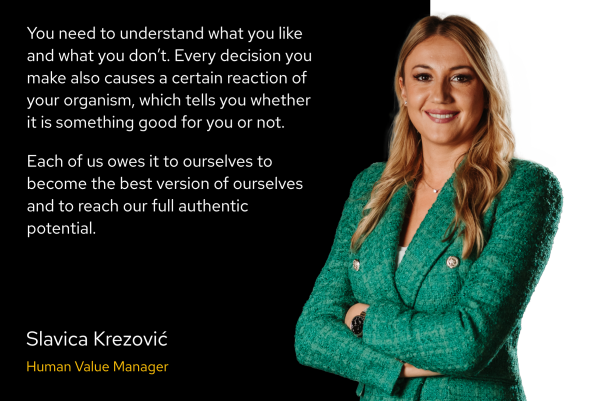 When there is psychological safety within an organization, it means that respect and support reside there. Feeling stressed or overwhelmed due to a private or professional reason? Have no idea how to get from point A to point B? No need to prolong those unpleasant states, because Slavica knows how to support our colleagues and aim them in the directions they are striving for.
Through coaching sessions both in-person and online, she encourages our teammates to become aware of cognitive and emotional obstacles. With her help, they are learning to understand that they can react to different ongoings with healthy and unhealthy emotions.
The reason every person reacts with unhealthy emotions lies precisely in the fact that we often believe that ongoings are directly related to how we feel. Unhealthy emotions are the results of our irrational beliefs, while healthy emotions are related to rational ones.
Our goal is to help our colleagues adopt new techniques that will replace their irrational beliefs with rational ones. That makes life a whole lot easier. :)
But What is the Crucial Part of Coaching?
Coaching is a process in which the partnership between the employee and the coach leads to the employee's empowerment, as well as their personal and private growth while fostering motivation and increasing their skills. The aims of coaching in organizations are to increase self-awareness, acquire new knowledge and skills, and increase self-efficacy.
We currently conduct assertive communication and emotional intelligence training at our Hive.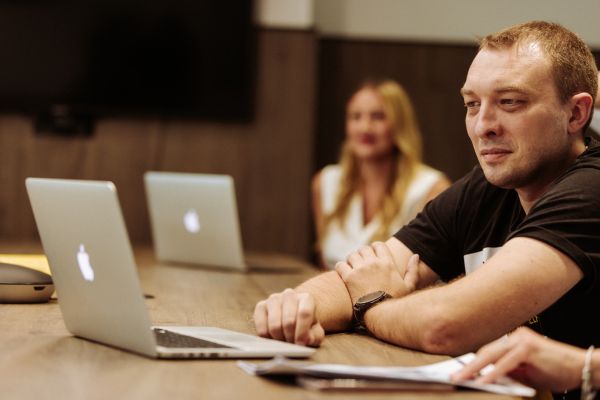 Assertive communication training is extremely important within our organization, because it encourages productivity, standing up for oneself, developing quality relationships with other colleagues in the team but also outside it, as well as coping with potentially conflicting situations. The use of assertive communication is undoubtedly a facilitating factor in communication, both in private and professional life.
Emotional intelligence training is also a crucial part of our daily activities. By acquiring new skills and knowledge, we can communicate more skillfully with others, negotiate situations, and develop clear thinking patterns. We develop the ability to identify, evaluate, control and adequately express our emotions.
The great thing is that we have no plans of stopping here. Slavica has many ideas that she successfully applies, and we can't wait to see what our next opportunity to learn and grow will be.
Spreading Awareness of This Vital Theme
Investing in your development never loses its value. If we take into consideration the impressions of our colleagues after successfully completing the sessions and training, we are proud that continuous development and learning are the basic values on which we build our future.
So, don't forget to stay curious, and strive to keep improving yourself every day!
Watch how we grow by following us on: Instagram, Facebook and LinkedIn, and read more of our blogs about the happenings at our Hive!
About Slavica Krezović: With a Master's degree in Psychology and a certificate in executive coaching recognized by the IFC (International Coaching Federation) and ISCP (International Society for Coaching Psychology), which is based on cognitive-behavioral methodology, Slavica Krezović focuses on people development at Bee IT.
With almost 10 years of experience in designing, organizing and managing various recruitment projects and teams, with a background as a clinical psychologist and a psychologist in military assessment, she joined our Hive to help each team member on their personal and professional development path. Her ability to listen and oversee different career paths has enabled us to build together the transparent and growing atmosphere at our Bee IT Hive.
Slavica reminds us all of the importance of being brave on your path to self-knowledge, in order to achieve your personal goals and become the best version of yourself.
Visit the company profile.