In September 2019, after graduating from the Faculty of technical sciences in Novi Sad I was at the crossroads in my life. I wanted to be independent and get a job as a developer but it was difficult since I only had freelance experience in that field. Due to the lack of experience, willingness to see how a professional workspace operates, and because I wanted to put certain things in practice I decided to apply for an internship at BeeIT.
GETTING STARTED WITH BEE IT
The process of applying for an internship is pretty easy and straightforward. You send an email with your biography and that's it. Soon I was accepted and became a part of Bee IT hive. I had done an internship before at another company, while I was still a student since it was mandatory.

As someone who is starting something new in a new environment with new people, I was a little hesitant about what it would all be like at this company called Bee IT. But, a relaxed working environment and a friendly atmosphere soon made me realize that there was no reason for me to be afraid of anything. My mentor was available to me at all times and was really helpful. She gave me pointers on how to do things in the best possible way. Her positive and frequent feedback and the fact that my opinion was valued made this experience even better which inspired me to learn more. After completing my internship in three weeks both me and my mentor were satisfied with the results and I was offered a job, so naturally, I accepted.

CONTINUING OUR JOURNEY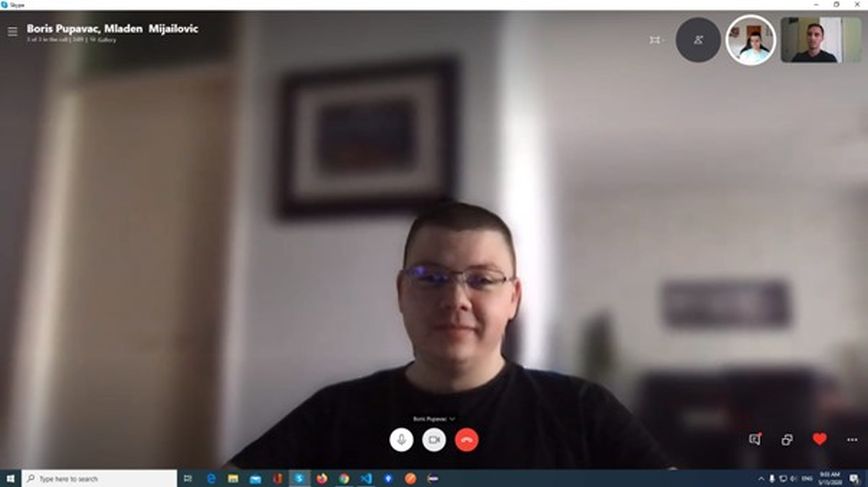 My first workday as part of the Bee IT team was in February 2020. Even though I had done an internship in Bee IT people there were even more helpful once I started working there. I was assigned to work in the Salesforce team. I didn't have any previous experience with Salesforce so I first had to get familiar with that platform since it is really large and complex. Mladen and Boris helped me on this journey. After explaining some basics of Salesforce Commerce Cloud they presented a real-life problem and explained what I had to do to be familiar with this platform.

Boris wrote an excellent guide on how to set up Visual Studio Code for Salesforce Commerce Cloud. So slowly I started to learn more about Commerce Cloud, how each piece works, and how they all work together. This road was full of ups and downs. At times I got really stuck, my mentors were there to show me what I should pay more attention to and what I should investigate further in order to understand why my previous attempts were unsuccessful. At times, it was hard to understand how each piece works but that is part of the learning process, and going through it myself made me understand it better.

Surely it would be easier if they just showed me how it all works but then I probably wouldn't be able to find a solution to a problem I may run into at some point in the future. What I really liked about this experience was that even when I did something well they would show me ways to improve it and optimize it. Simply put, they always showed me what the current best practices were. In my opinion, this is the essence of a software development job. You have to look at things more deeply. It's not enough just to make it work, anyone can do that. Once I completed the tasks I was fairly confident with the platform I was asked to prepare for certification.
GETTING CERTIFIED
This surely wouldn't happen so soon but due to Covid-19, I had more free time. Having already experienced what it was like to work on the Salesforce platform made this a lot easier since I knew what I had to focus on. There is no definitive guide on how to prepare for this exam, you have to do it on your own. Still, this was an opportunity to investigate some parts of the platform even further and learn more about them. It also forced me to focus on details because the questions in the exam are formed in a way as if the customer was telling you what needs to be done so you have to look closely at their request not to miss anything.

Sure at times, it can be hard to focus on documentation and things that seem unimportant. One way to avoid this is to imagine it as a small part of a larger more interesting assignment. Besides official documentation, Salesforce recommends following trails on Trailhead. From my experience, they haven't been particularly helpful, primarily because the topics are not explained equally well as they are presented in the documentation and they cover irrelevant and not so helpful information. Taking exams is stressful regardless of how prepared you are, and I wasn't any different. Still, once you start doing it you see there is nothing to worry about. You just need to do what you have been preparing for. You have 60 questions and 105 minutes to do it so you have plenty of time to read each one carefully and answer it. After finishing it, I was thrilled to see I had successfully passed the exam! It shows that hard work pays off if you are persistent and stay on your path.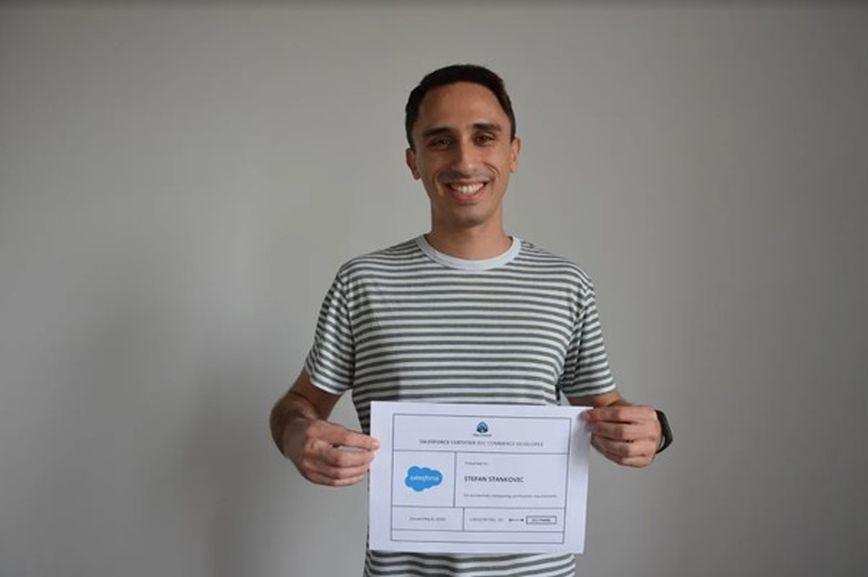 With this certification, I am ready to start exploring some new, more challenging roads. The success I have achieved is just the beginning of my journey. There are many adventures to enjoy and challenges to overcome on my career path and I know it will be amazing, fun, and worthwhile. To begin your journey in Bee IT contact us (office@beeit.rs.) and become part of the hive. And remember, all you need is strong will and patience. The rest will come and you'll love it.

Author: Stefan Stanković, Software Developer

Visit the company profile.